Former Arsenal midfielder Cesc Fabregas believes his old club have 'something special' after they boosted their Premier League title bid with a home win against Manchester United.
Much of the pre-match talk had been of this eagerly-anticipated clash matching the quality and intensity of meetings in years gone by as the two clubs regularly went head-to-head in decisive Premier League fixtures.
And the modern day Gunners and Red Devils put on a show that would not have looked out of place during those times as Mikel Arteta's men edged out the visitors thanks to a late strike from Eddie Nketiah.
Arsenal had bounced back from falling behind to a Marcus Rashford goal as Nketiah and the impressive Bukayo Saka found the net either side of half-time. Lisandro Martinez seemed to have claimed a point for the visitors but Nketiah snatched the spoils for his side when he scored his second goal of the day in the final minute.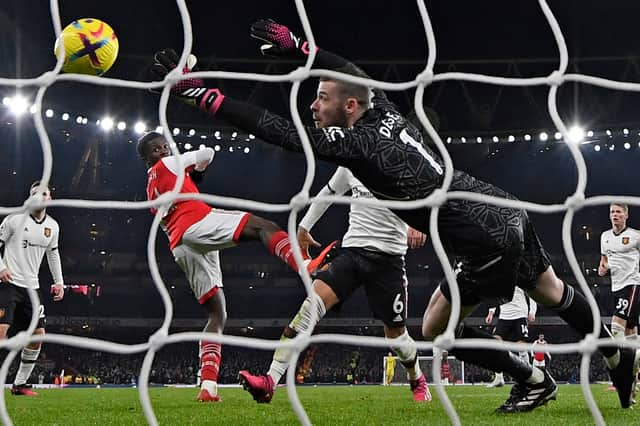 Speaking after the game, Fabregas urged caution from everyone connected with Arsenal but did concede the win could give them a major boost for the remainder of the season.
He told Sky Sports: "It's a great victory and the way it happened. We were talking before the game about there are games that define seasons. There is still a long way to go and if you speak to Mikel I am sure he will tell you that. As a player, sometimes, you can not really explain it, but you feel something special is happening.
"You can feel the Emirates booming and the passion and togetherness that this team shows week-in, week-out. We were just talking about can they come back from difficult moments and today has shown they can. It's a top, top mentality and it should give them a really strong push to end the season on a high."
Remarkably, the win takes the Gunners on to a half-century of points from their opening 19 games of the season. Fabregas hailed the achievement and admitted the current Gunners heroes had left him 'very proud'.
"You are putting pressure on yourself before 50 points, that means you are pushing up to 100 if you keep going like that. (It was) an amazing performance, so many good performances overall, and you can not say there was one player not up to the standards today. I am very proud of this team tonight."
Arsenal take a break from their title push next weekend when they travel to Manchester City for an FA Cup fourth round tie on Friday night.