The Ghanaian midfielder pulled out of the game against Crystal Palace after feeling something between his groin and thigh, giving up on the ball which eventually led to Palace's third goal.
He then signalled to the bench in a desperate attempt to get off in order not to aggravate the situation.
The Arsenal manager told the press ahead of the Brighton game on Saturday that his key midfielder would need some time to heal, and that they had to keep going without him.
Arteta said: "It's a little bit ambiguous, but he has a significant injury and we'll have to keep assessing him.
"He will be out for a few weeks. It could be [that he's able to play again], but it could not be the case because it's an area where he had a previous injury as well and he felt it straight away. He's not fit."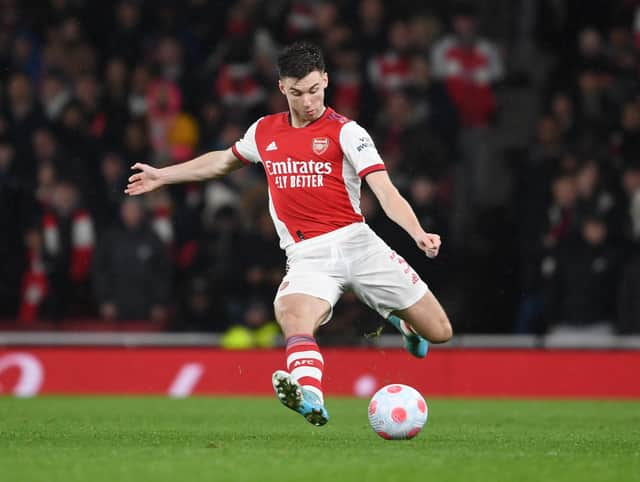 The loss of the influential midfielder is an added blow to Arteta who is still recovering from the loss of Kieran Tierney for the rest of season.
The Scottish left-back has been a breath of fresh air this season and the team will have to adapt to his absence and find a way to get that valuable top four position.
Tierney only just had surgery on his knee on Thursday afternoon and Arteta has confirmed he is not putting a time scale on his return.
He added: "I don't know, he just had surgery yesterday. It's very early to understand just how everything is going to develop.
"He's going to be out for a period that we estimate, but in what condition he's going to be after that period, it's too soon to be able to say something."