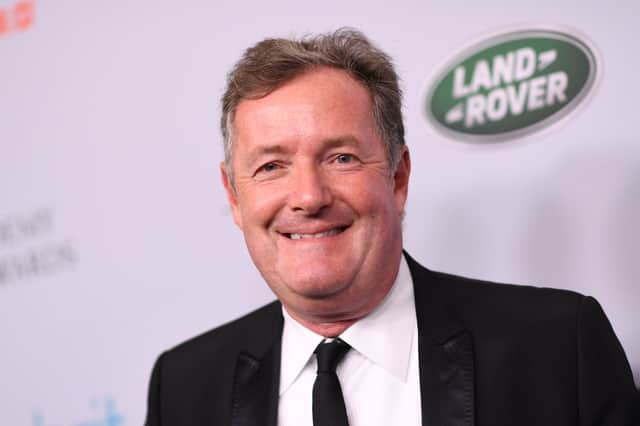 Piers Morgan arrives for the 2019 British Academy Britannia (BAFTA) awards at the Beverly Hilton hotel (Photo by VALERIE MACON / AFP) (Photo by VALERIE MACON/AFP via Getty Images)
Goals from Jean-Philippe Mateta, Jordan Ayew and Wilfried Zaha gave Palace a resounding victory and landed a damaging blow to Arsenal's relentless pursuit of Champions League football next season.
The 57-year-old Morgan dug out a Tweet he wrote earlier on in the season: " We've got the wrong ex-Arsenal captain in charge. On tonight's evidence, this is the guy we need @OfficialVieira."
He then followed it with a simple yet powerful message " Deja Vu" after the Gunners lost on Monday night to remind all that he was not impressed with Mikel Arteta's performance as Arsenal boss.
Arsenal manager Mikel Arteta during a training session at London Colney (Photo by Stuart MacFarlane/Arsenal FC via Getty Images)
Arteta however might have more pressing issues to worry about than the comments of one of Arsenal's biggest fans, following deflating news that left back Kieran Tierney would be out for the rest of season after scans revealed a knee injury that required surgery.
The news will test Arsenal on all fronts as Tierney is not only an in-form player but one of the corner stones of how Mikel Arteta has set up his team in recent time.
His energy and drive will be missed on the pitch but the Scottish left back is one of the leaders both on and off the pitch and often sets the standard when the going gets tough with his all energy performances.
Then there is the thigh injury to midfielder Thomas Partey which crowned off a very disappointing evening for the Gunners in South London.
Initial scans reveal a problem with his thigh but the club have not ruled out a swift healing process that could see the Ghanaian midfielder play a part against Brighton this weekend.
The club said: "Right thigh. Thomas is currently being assessed ahead of the weekend after aggravating his thigh during Monday night's match at Crystal Palace.
The Gunners are fifth on the league table, same points with fourth placed north London rivals Tottenham, but have a game in hand even if it's a tough one against Chelsea.