'Gorgeous George' - Arsenal loving families unite through tragedy in fight against brain tumours
'Gorgeous George' was an Arsenal-loving teenager who had his life cruelly taken away by a brain tumour and his family are refusing to let his life be in vain.
Watch more of our videos on Shots!
and live on Freeview channel 276
Visit Shots! now
Arsenal may be enjoying one of their finest Premier League seasons as they push to try and win the title but unfortunately one of their most adoring fans is no longer around to cheer on his beloved Gunners.
It wasn't looking too great for Arsenal in April 2021 when home defeats left adoring fans such as 12-year-old George Fox hoping for a turnaround in form. Fast forward two years and it couldn't be more of a different story at the Emirates Stadium as a free-flowing Gunners side enjoys success.
Tragically, however, after being diagnosed with a brain tumour, George is no longer here to see his beloved team enjoy success. The young Arsenal fan was as healthy as could be when painful headaches first started to happen and just weeks later he was diagnosed with a six-centimetre brain tumour.
His parents Louise and Matt then had the heartbreaking news that no treatment could help their football-loving son. Louise said: "We were told there was never any cure and to go home and try and enjoy the 12 to 15 months he had left.
"We tried everything we could and crowdfunded to take him to America and Germany for pioneering treatments but there needs to be more research into this area. Brain cancer is the biggest killing cancer of children and young adults under 40 and only 1% of national cancer research money goes into brain tumour research."
George lost his battle on April 12, 2022 and his family were left without their 'cheeky and loyal' little boy.
Louise said: "George was amazing. He was a funny, happy, bright, intelligent and kind boy. He loved life and wanted to be an architect when he grew up. He was so loved by everybody, his nickname was 'Gorgeous George' because he was obviously very cute to look at but a gorgeous personality as well."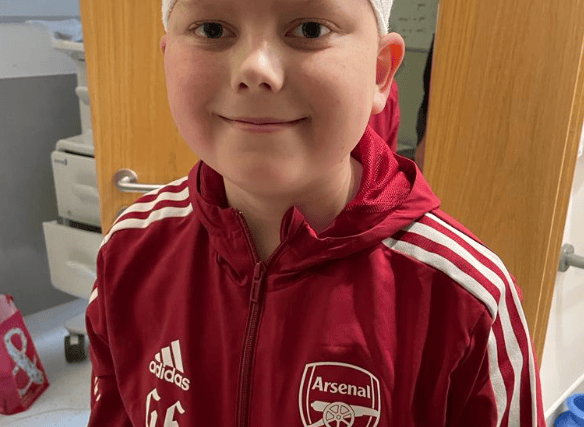 After his diagnosis, George did have the chance to meet Mikel Arteta at the club one day, who treated him to a match-worn shirt from Bukayo Saka. The family went to as many Gunners games as possible with their youngster and Louise shared how 'amazing' it felt to be at the stadium with Geroge.
Now, as the painful first-anniversary approaches, a friend of the family is taking on an Arsenal-inspired challenge to help find a cure for brain tumours.
Tom Hooker met Louise at the Movement Place Gym in Sundown Park, where he worked and Louise was a customer. One day, Tom spotted Louise sporting the red and white of Arsenal and struck up conversation.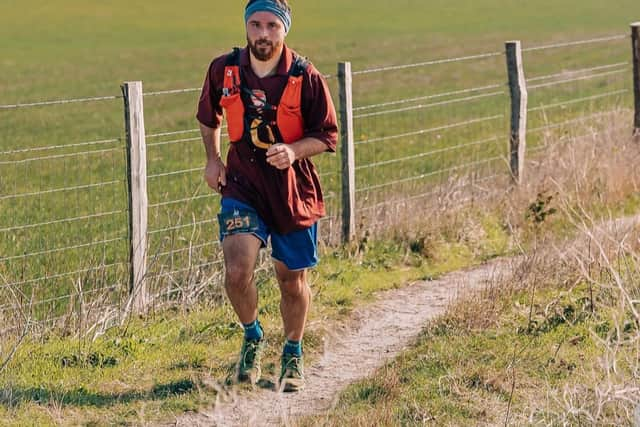 Louise said: "He noticed that I was wearing Arsenal clothes so we used to talk about Arsenal and then we got talking about my little boy and how Tom's dad would take him to Arsenal games when he was younger.
"From what Tom's told me he was really close with his dad and has so many happy memories of his dad taking him to the Emirates over the years. It was their happy place."
Tom has also had to face tragedy over the past year after losing his father and fellow balmy Arsenal supporter Andy Hooker at the age of just 53 years old and is fundraising for both him and George when he runs 60 km from the gym to the Emirates Stadium on Sunday.
Tom will don an Arsenal top with the names of his dad and George on the back as colleagues from The Movement Place and the Fox family cheer him on along the way before the group head to a local pub to watch the Premier League clash against Liverpool with a well-deserved pint in hand.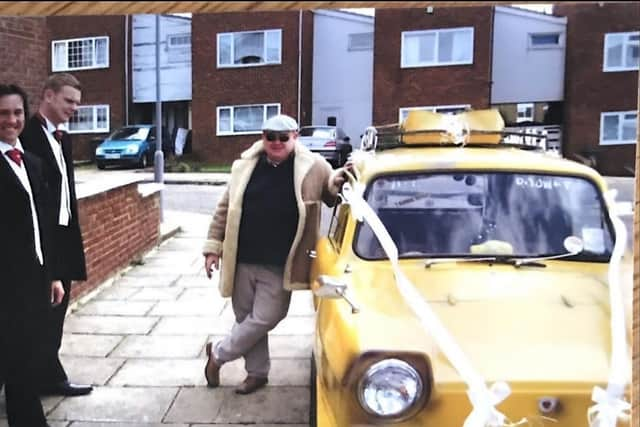 Louise said: "I was blown away that he offered to do that. He felt really connected to our family and to George.
"He contacted me and said he'd like to do it for Brain Tumour Research. He's read and heard all about George and just felt really compelled to do it which was so kind and amazing and the Arsenal connection really helped with that."
As well as donating to the fundraiser and helping the quest for a cure, the Fox family have called on the public to increase their awareness around brain tumours, as well as writing to local MPs to request they join the All-Party Parliamentary Group on Brain Tumours.
Sarah Owen is MP for Luton North, the constituency where Tom and Louise's gym is located, and told LondonWorld: "This is an inspirational effort by the wonderful Tom to raise vital funds for Brain Tumour Research in order to better understand, diagnose and treat this cruel and awful disease.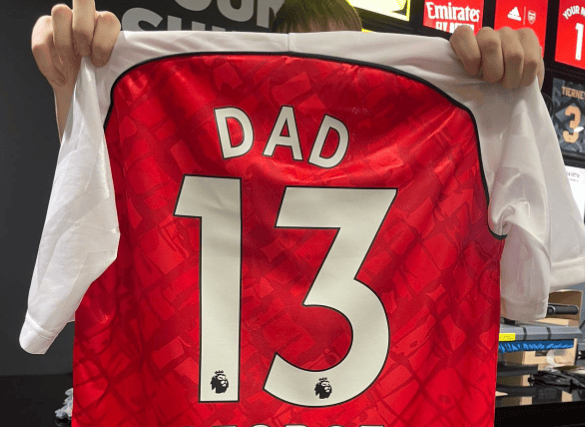 "The funds Tom has raised so far and the level of community support he has behind him is a shining example of the wonderful generosity and community spirit that exists in Luton. Through this impressive challenge, the memory of his dad and George will live on.
"Too many families like Tom's and George's have experienced the devastation caused by this indiscriminate disease and much more needs to be done by the Government to ensure families like theirs do not have to face the same tragic outcome."
For Louise, the Fox family and Tom, Sunday will be a chance to not only kickstart change but honour their lost loved ones.
Louise said: "We just don't want him to be forgotten and his life to be in vain.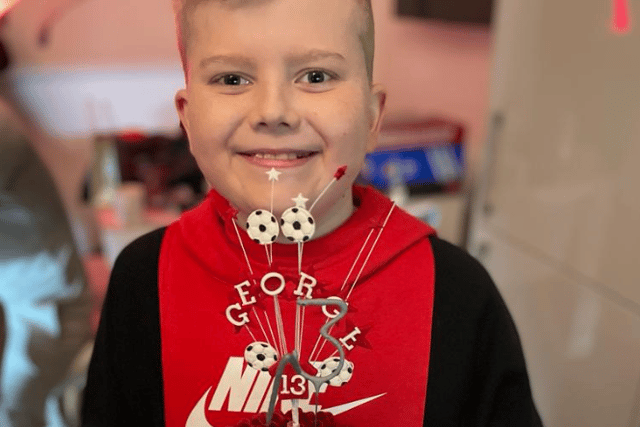 "People need to familiarise themselves with brain tumours, we've met so many children along the way who have slowly lost their lives one by one.
"It's a horrific world that my husband and I now find ourselves in. Life has changed in a split second, cancer doesn't discriminate, it can happen to anybody."
You can support Tom Fox's fundraising run for George Fox and Andy Hooker via his GoFundMe page.