Mikel Arteta is a happy man after the news that star midfielder Thomas Partey is back with the rest of the squad and has a decent chance of making the Brentford game this Saturday.
The midfielder is central to the way Mikel Arteta plays and has been key to their early season form before his injury.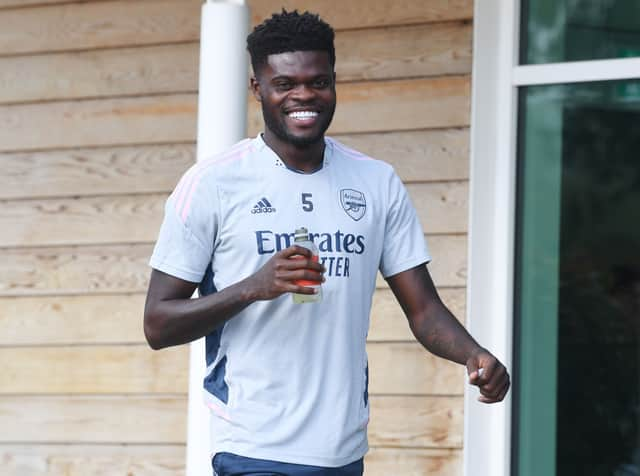 The Ghanaian has however missed the last four games due to muscle injury, the same one that kept him out for the last two months of last campaign.
Whenever the Gunners have missed the midfielder-it's been hard to replace him and the defeat at Old Trafford is proof of the unequalled role Partey plays in the heart of the Arsenal midfield.
That fact that he is back and ready for a game will be music to Mikel Arteta who is determined to brush off the defeat at Manchester United.
Another positive news for the Gunners is that they have enough time to prepare for their game against Brentford as their Europa League game against PSV has been postponed due to a reported lack of logistics.
Playing a game on Thursday and having to recover in time for Saturday can be quite daunting-and the fact that the game will be played later on in the season will give Gunners a fresh start for the weekend's Premier League game against the Bees.
Meanwhile Egyptian midfielder Mohamed Elneny is still out with a long term injury and is not expected back until next year.
Emile Smith Rowe is also battling with a knock which has taken the shine off his start of his season, but he's expected back before the international break later this month.