It is also understood that they suffered from kidney failure, heart disease, and strokes, presumably as a result of the physical toll the tragedy took on their bodies. A fire service told the paper that the "depressing" and "shocking" data on the matter will be "revealed soon".
According to the report, some of the 1,300 firefighters thought to have attended the scene were left in their contaminated suits for more than 10 hours while others were in a smoke-filled basement for up to six hours.
The report added that analysis carried out on the debris found there were heightened concentrations of chemicals that cause cancer and proven carcinogens within 200 metres of the tower. Responders were also seen outside the tower in the days after the fire without wearing protective kit, with some experts fearing toxins could have been even worse for people.
Riccardo la Torre, Fire Brigades Union national official, said: "This vital research proves that firefighters are suffering and dying from cancer, strokes, heart disease, and mental ill health as a result of going to work and protecting the public.
"We now know that firefighters are exposed to health and life-threatening contaminants as a result of their occupation, and certainly would have been at an incident the size and scale of the Grenfell Tower Fire.
"However, firefighters are left in the dark due to the lack of regular health surveillance and proper monitoring of exposures in the UK. Due to this inaction by the government and fire bosses, the Fire Brigades Union is commissioning further research to help us demand proper protection and support for our members who attended Grenfell, and for firefighters all over the UK."
David Badillo, the first firefighter who went in, said: "On a personal level it's very worrying. I've got two young kids and I want to see them grow up. I've been scanned and nothing's come up, thankfully, so far, but you don't know what could happen in the future."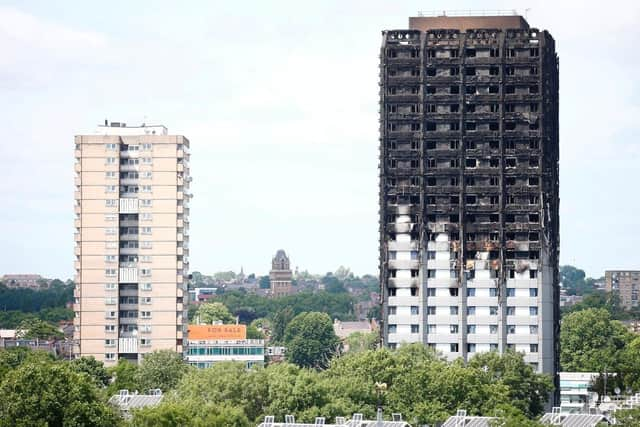 As one of the UK's worst modern disasters, the fire at the Grenfell Tower claimed the lives of 72 people, with the youngest victim being just six months old.