Geraint Davies sexual harassment allegations: Female MP says she was warned about his "unacceptable behaviour"
A female colleague has come forward to say she was warned about suspended Labour MP Geraint Davies' 'inappropriate behaviour' in their first weeks in Westminster.
Watch more of our videos on Shots! 
and live on Freeview channel 276
Visit Shots! now
A female MP has claimed she was subject to lewd comments and inappropriate touching by Geraint Davies, the Swansea West MP who was recently suspended by the Labour party following reports of "completely unacceptable behaviour."
The unidentified lawmaker, who spoke with the BBC, said she and another female colleague were warned about him in their first weeks in Westminster, adding they were told by their fellow MPs to "watch out" for him.
Davies was suspended following allegations he subjected younger female employees to unwanted sexual attention, but he denies the allegations. She said: "He was always lewd and yuck in terms of his behaviour, it was just his MO (the way he operated).
"It was never sinister, just inappropriate. He'd make lewd comments or touch your arm when you were next to him in the voting lobby. It just made you feel uncomfortable. If you saw him in the tea room, you would avoid sitting on his table and pray he wouldn't come and sit with you."
She added: "When I first became an MP, he was one of the ones you'd be warned about. Several people sat me down and told me to watch out for him. It's about time this came to light."
The second MP said she had not experienced or witnessed any inappropriate behaviour herself, and therefore did not raise the issue with the party. However, she believes the party needs to reassess its procedures.
She said: "The Labour party have a new complaints process but we now need to question if it's working. There needs to be a review of that process to see whether it's working and if it's robust enough.
"Why do we need to put the onus on young women to come forward and to make an official complaint before action is taken? There is now a lot of talk amongst female MPs on how we change the culture in Westminster because enough is enough."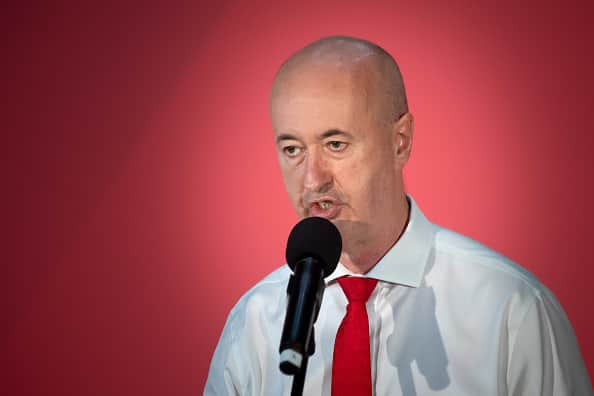 Geraint Davies has not responded to the latest claims. In response to earlier allegations, he told the Politico website, he did not recognise the allegations. He said:  "If I have inadvertently caused offence to anyone, then I am naturally sorry as it is important that we share an environment of mutual and equal respect for all."
First Minister Mark Drakeford said his party has "acted swiftly" to suspend Mr Davies. A Labour Party spokesperson has previously said: "These are incredibly serious allegations of completely unacceptable behaviour.
"We strongly encourage anyone with a complaint to come forward to the Labour party's investigation. Any complainant will have access to an independent support service who provides confidential and independent guidance and advice from external experts throughout the process."