Brixton Academy: Memories of The Verve, Brit Awards, Green Day, Primal Scream and Grimes
Brixton Academy has been given the go-ahead to reopen following December's tragedy, assuming the operator can meet 77 conditions.
Watch more of our videos on Shots!
and live on Freeview channel 276
Visit Shots! now
Academy Music Group has fought to reopen its flagship London venue - and now it must take seriously the responsibility of doing so safely.
The news that Brixton Academy can reopen once 77 conditions are met is to be welcomed. There's no intrinsic reason the venue can't be safe - it only needs to be managed responsibly.
The venue has a special place in music history, with major names gracing its stage since the 1929 cinema became a concert hall 40 years ago. It gives major acts a stage to play, without having to resort to arenas. Madonna chose it for an album launch in 2000 and it hosted the final Smiths gig in 1986, anti-apartheid benefit.
And it can be a great venue for punters, both intimate and expansive.
The Verve (1998)
I don't know how many shows I've seen there, but the first one that comes to mind was also a charity gig.
In January 1998, The Verve were the big winners at the Brit Awards, picking up the Best Album and Best Group prizes, ahead of Radiohead (Ok Computer) and The Prodigy (Fat of Land).
But instead of attending the London Arena ceremony, they booked in a homelessness benefit on the same night. It was a move both admirable and pompous - very Verve, in other words.
The night's performance of Lucky Man was broadcast live to the Brits though, and I remember the gig being very special. Interestingly, the show's setlist has not made it online as it was not part of the official Urban Hymns tour.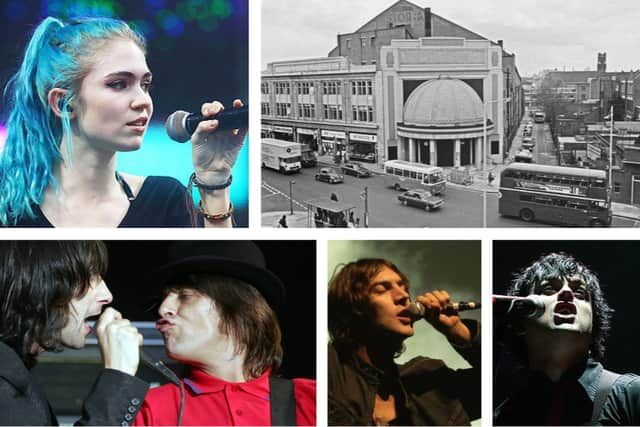 Green Day (1998)
Just weeks earlier the venue had hosted a band that would go on to fill stadiums and arenas around the world.
I first saw Green Day at Reading '96 and they have been consistently brilliant live. In January 1998 they had just released Nimrod and I can see from setlist.fm that they ended with the acoustic Good Riddance (Time of Your Life), which would go on to be a massive song.
I can't remember much else from the gig but I'm pretty sure this is where a friend and I got a nod from bassist Mike Dirnt when we threw our band's demo tape at his feet.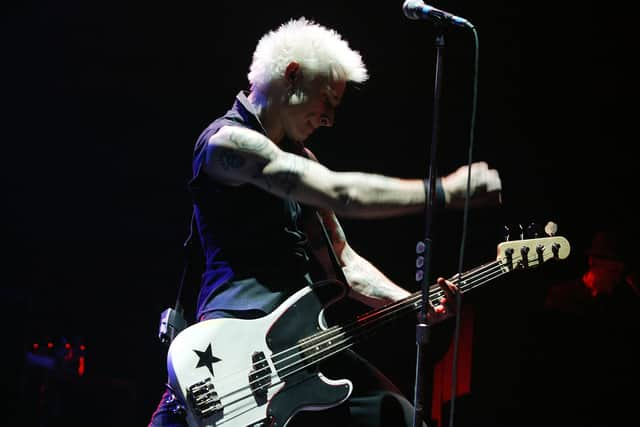 Primal Scream and Death in Vegas (2000)
The year 2000 felt at the time like a bit of a musical hinterland for an indie kid like me in London, after the rush of Britpop. The weekly music press felt like it was casting around for the "next big thing" and The Strokes had not yet poked their skinny hands up and proffered: "Please sir, Is This It."
High on the news agenda was the anti-globalisation movement, with protesters toting copies of No Logo and Rage Against the Machine in the streets. Riding the zeitgeist for a second time, along come Primal Scream with the unexpectedly brutal XTRMNTR, accelerating in the direction suggested by Vanishing Point's Kowalski, led by Mani's bass.
"I see your autosuggestion psychology, elimination policy, a military industrial illusion of democracy," bellowed Swastika Eyes.
They brought the full force of the album to an all-nighter at Brixton Academy on April 22 2000, backed by Death In Vegas, off the back of their own career high, The Contino Sessions.
I remember a punishing performance from Primal Scream, reaching its peak with Shoot Speed / Kill Light - one of the best songs I ever heard live.
Grimes (2016)
For a long period I was absolutely hooked on Grimes' 2012 album, visions, and its genre-busting pop.
I still think she's a prodigy, breaking conventions in the manner of predecessors such as David Bowie, Kate Bush and Bjork (check out Singaporean artist Yeule as a possible successor).
Hyperbole aside, on March 10 2016 it was an often-challenging set at Brixton Academy. Scream remains a difficult listen but Oblivion was worth the ticket price alone.