Up to 78 bus routes could also face cutbacks, which would mean 100 services per hour being slashed.
It comes as autumn approaches, meaning the evenings are set to get darker, with more people left walking through public spaces in London.
White Ribbon, a charity which aims to prevent male violence against women and girls, says that more needs to be done to protect women.
Leyla Buran, campaigns and policy manager, said: "We would recommend that investment is needed to change attitudes and behaviours of people who perpetuate and contribute to an environment of fear.
"This can be done through investment in prevention programmes which aim to change attitudes before violence occurs.
"It means the root cause of the issue is tackled before it causes harm.
"This should change societal attitudes and mean people feel safer."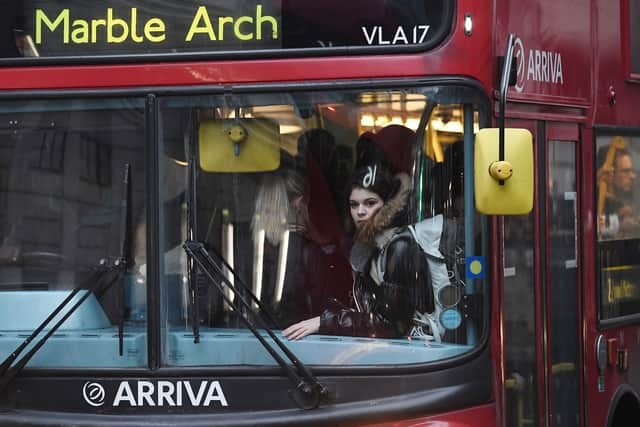 According to recent Office for National Statistics (ONS) data almost a third more UK women say they feel unsafe in public spaces during the daytime in 2022, compared to 2021.
While the high profile cases of Sabina Nessa and Sarah Everard, who were both fatally attacked while walking home at night, have sparked concerns over women's safety in the city.
"It's not difficult to see why people – particularly women – are frightened to walk through parks and other public spaces," said Stephen Halloran, a criminal lawyer at Lawtons Solicitors.
"We've seen some terrible cases of violence against women in recent months."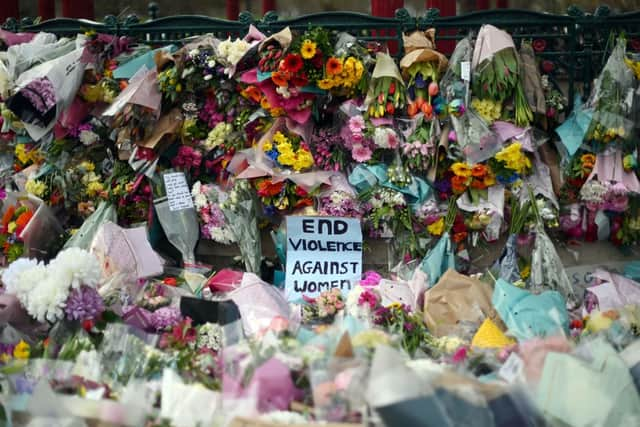 He added: "While the recent rise in crime is partly due to Covid restrictions ending, financial hardship is also to blame."
Mugging cases in the capital have also shot up by 58% in the last year.
Other crimes on the increase in London are violence against a person, theft and vehicle offences, which in the year ending August 2022 have risen by 10%.
"It's no coincidence that the number of muggings, for example, has shot up," Mr Halloran continued.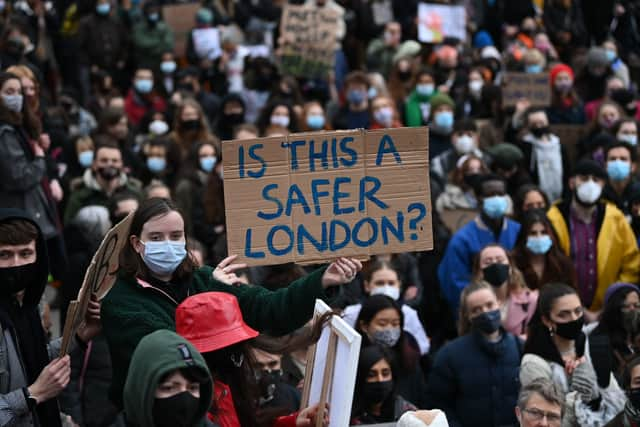 He added: "With police resources stretched and possible cuts to public transport on the horizon, more people will be turning to private transport and ridesharing services in an effort to stay safer."
A spokesperson for the Met police said: "Tackling all forms of violence against women is a priority for all in the Met and all reports are taken extremely seriously.
"Across the Met there are dedicated teams of officers working around the clock to support victims and carrying out enquiries to bring perpetrators to justice.
"We recognise that we must bring more perpetrators to justice and are working hard to keep women safe. We have established Predatory Offenders' Units across London to arrest and charge those who carry out violence, much of it domestic or sexual violence."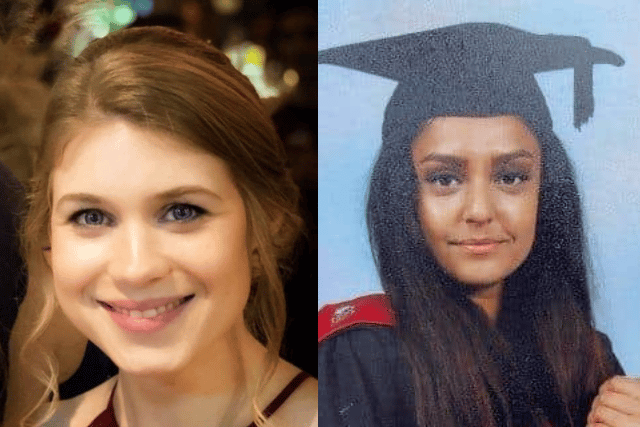 They added: "Since November 2020 they have arrested more than 670 individuals on suspicion of sexual offences.
"We have stepped up patrols of open spaces across London and deployed more officers in high-visibility patrols in known hotspot areas for violence against women and girls, and places where people may feel less safe.
"We have deployed 650 extra officers in town centres and high streets, to reduce crime and increase confidence in communities through greater police visibility, including for women and girls.
"We want to reassure and encourage victims that you will be listened to and supported, with respect and dignity. Any crime will be investigated fully."
Geoff Hobbs, director of public transport service planning at TfL, said: "The consultation has now closed and we thank all those who have shared their views with us on the proposals.
"As with all our consultations, we will take into account all public and stakeholder responses, along with the latest ridership data, before reaching any final decisions.
"We carried out a full equality impact assessment as part of the proposals, which looked at the impact on vulnerable groups.
"This will be updated to reflect feedback from around 20,000 responses we received."