Sadiq Khan plans to extend ULEZ further and introduce non-London car toll by 2024 to cut emissions
The proposals are part of the mayor of London's plan to reduce air pollution and tackle the climate emergency.
Watch more of our videos on Shots!
and live on Freeview channel 276
Visit Shots! now
The Labour politician would also introduce a clean air charge, on all but the cleanest vehicles - in attempt to reduce the number of journeys made by car.
He hopes to bring in at least one of these bold measures by 2024.
The new policies which the mayor is considering are:
Extending the ULEZ even beyond the north and south circular to cover the whole of Greater London, to tackle more of the dirtiest vehicles.
A small clean air charge, which would be a low-level daily charge across all of Greater London, for all but the cleanest vehicles "to nudge behaviour and reduce the number of short journeys by car".
Introducing a Greater London boundary charge, which would charge a small fee to non-London registered vehicles entering the city. The mayor says this is a response to the increase in cars from outside London travelling into the city in recent years.
The proposals are part of a new net-zero by 2030 report by Element Energy, which was commissioned by Mr Khan and released today.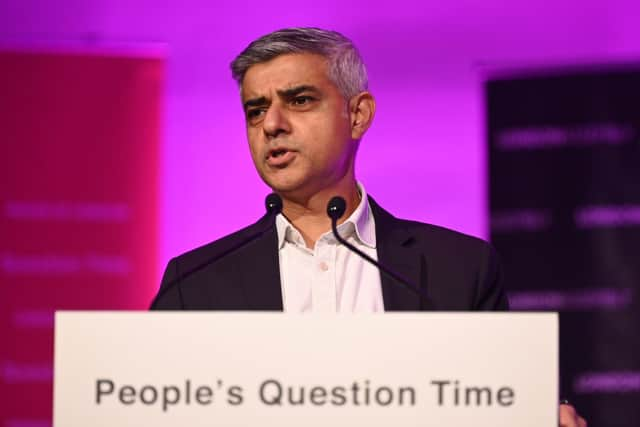 The report reveals that between 2000 and 2018, the capital achieved a 57% reduction in workplace emissions, a 40% cut in home emissions, but just a 7% reduction in transport emission.
It sets out the drastic policies, such as the non-London car toll, which the mayor says are required to meet climate change targets.
These are designed to create a shift away from petrol and diesel vehicle use, and towards walking, cycling and greater public transport take up.
The new report states that in order to go net-zero by 2030, car traffic must reduce by at least 27% in London by the end of the decade.
The mayor and Transport for London will now begin a period of consultation with Londoners, local government and businesses, with the aim of bringing in at least one of the schemes by 2024.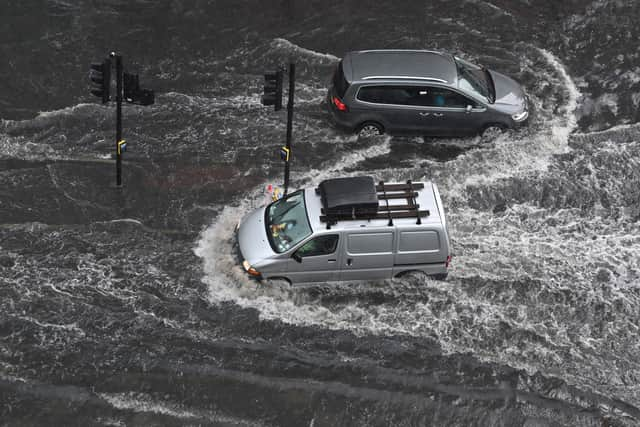 Mr Khan, said: "The climate emergency means we only have a small window of opportunity left to reduce carbon emissions to help save the planet, and, despite the world-leading progress we have made over the last few years, there is still far too much toxic air pollution permanently damaging the lungs of young Londoners.
"Londoners on lower incomes are more likely to live in areas of the city most badly affected by air pollution and least likely to own a car.
"Nearly half of Londoners don't own a car, but they are disproportionally feeling the damaging consequences polluting vehicles are causing."
And the mayor says he is determined to take bold action.
"We have too often seen measures to tackle air pollution and the climate emergency delayed around the world because it's viewed as being too hard or politically inconvenient, but I'm not willing to put off action we have the ability to implement here in London," he said.
"It's clear the cost of inaction – to our economy, to livelihoods, to the environment and to the health of Londoners - would be far greater than the cost of transitioning to net-zero and reducing toxic air pollution.
"That's why I'm today beginning a conversation with Londoners, local government and businesses about the best way forward to create the green, sustainable city we all want to see."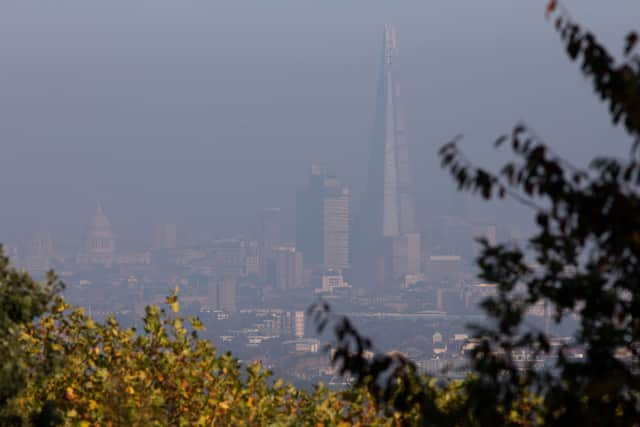 The toxic air pollution being caused by London traffic is leading to nearly 4,000 premature deaths a year and children growing up with stunted lungs, the report says.
And it continues that if no additional action is taken to reduce air pollution beyond the existing polices, around 550,000 Londoners would develop diseases from pollution.
Christina Calderato, from TfL, said: "The world-leading road user charging schemes we've delivered throughout the last 20 years have been really effective in addressing congestion and tackling air quality across London, but it is clear that as a city we need to go further.
"These new approaches will allow us to take further steps towards a net-zero city and we will ensure that Londoners and those who regularly visit London are involved as we progress this work in more detail."
And Jemima Hartshorn, from Mums for Lungs, said: The mayor has re-emphasised his commitment to cleaning up the toxic air by reducing traffic dramatically during his current tenure.
"Currently thousands of Londoners are still dying prematurely of illnesses linked to air pollution, but with the right schemes in London, this will be a thing of the past.
"We now call on national Government to give the mayor the powers and funds to future-proof London and follow his leadership in putting health first."