Transport for London (TfL) has warned that most London Underground and Overground services will be severely disrupted or not running.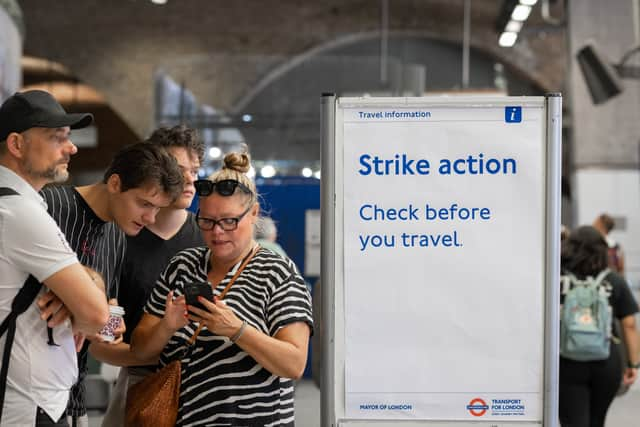 These have caused chaos across the country, with only around a fifth of trains running on other national strike days.
What TfL services are affected?
All London's tube lines and the Overground are expected to be disrupted during the August 19 strike.
There will be a limited service in Zone 1 and some lines will be suspended entirely.
TfL is urging travellers to only travel if essential and to complete journeys by 6pm.
Buses in west and north west London will also be impacted.
The strike will impact the following routes: 18, 33, 49, 65, 70, 71, 72, 85, 94, 105, 110, 116, 117, 148, 203, 211, 216, 220, 223, 224, 235, 258, 265, 266, 272, 281, 283, 290, 293, 371, 404, 406, 411, 418, 419, 423, 440, 465, 467, 470, 481, C1, E1, E3, N9, N18, N33, N65, N72 and N266.
Will there be other tube strikes?
Separately, there will also be strikes affecting other rail services on August 18 and 20. RMT members who work for Network Rail and 14 other train operators will walk out alongside members of the Transport Salaried Staffs' Association (TSSA).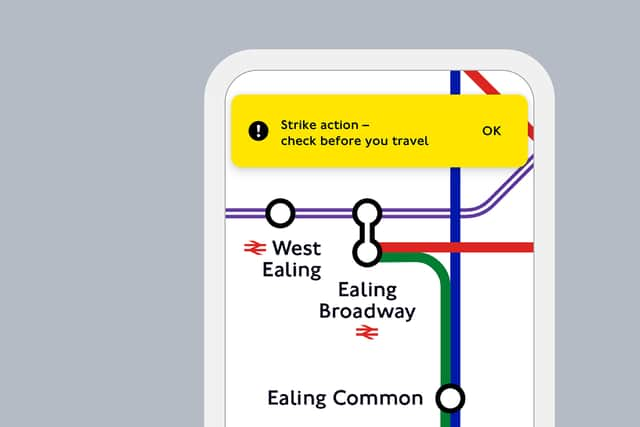 The RMT Union - which is organising the industrial action - has said that the action is over two separate disputes.
Why is the RMT organising a Tube and London Overground strike on August 19?
The RMT has said they have been cut out of negotiations between TfL, mayor Sadiq Khan and the government.
The union has accused TfL of refusing to share details of the "draft government proposal they received regarding funding of the transport system in the capital, in secret and without any discussion with their recognised trade unions".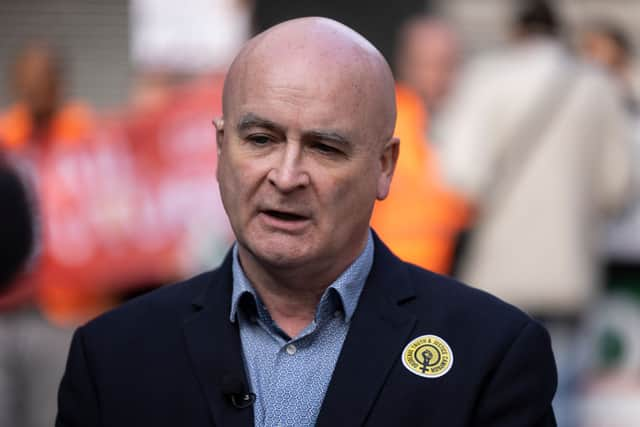 It added the London Underground and TfL management have "consistently refused to engage in discussions around safeguarding jobs, pensions and conditions on the spurious grounds that they are unable to give any assurances to our members until they have a financial settlement with the government".
The union says that London Overground workers have rejected a "a paltry 5% pay offer" from Arriva Rail London, "despite the company making millions for shareholders"
What is the RMT saying?
RMT general secretary Mick Lynch said: "This strike action by our members on LU and the Overground is yet another demonstration of how transport workers refuse to accept a raw deal.
"TfL have had ample opportunity to be transparent about the funding they will receive and to give tube workers the assurances they need.
"Yet they have totally failed to give those guarantees.
"And Arriva Rail London, a company swimming in money, refuses to give our members a pay rise that will deal with the escalating cost of living crisis.
"There will be significant disruption on the 19th August but TfL and Arriva Rail London bear responsibility for this breakdown in industrial relations."
What is TfL saying?
Andy Lord, TfL's chief operating officer, said: "I would like to apologise to our customers who will have their journeys impacted by these strikes.
"We're urging people to avoid travelling on the Tube and only travel if essential on the rest of the network on August 19, and to ensure they check before they travel from August 18-21.
"If customers are travelling they should plan ahead and expect disruption across the network.
"Walking and cycling is likely to be the best way to get around during this action.
"We're urging the RMT and Unite to call off these strikes – my message to them is that it's not too late to work with us, Arriva Rail London and RATP to find a resolution and avoid the huge disruption this action will cause.