Members of the Aslef union voted in favour of strike action as part of a dispute over a failure to accept that changes to working arrangements and pensions should happen by agreement.
Finn Brennan, Aslef's full-time organiser on London Underground, warned this would be the first day of action "in a protracted dispute" with Transport for London (TfL).
"We understand that TfL faces financial challenges, post-pandemic, but our members are simply not prepared to pay the price for the government's failure to properly fund London's public transport system," he said.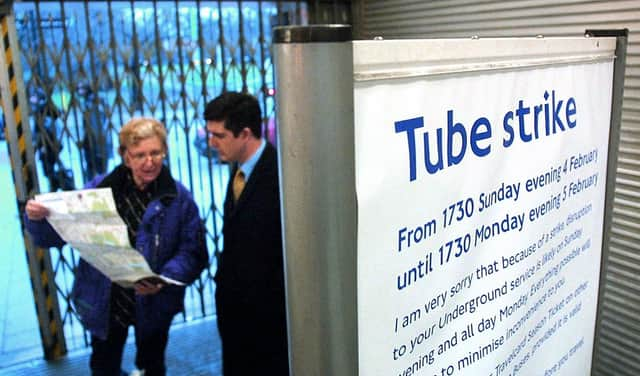 'Cuts to safety training have already been forced through and management is open that they plan to remove all current working agreements under the guise of "modernisation" and "flexibility" and to replace the agreed attendance and discipline policies.
"Proposals to slash pension benefits are due to be announced in the next week.
"We are always prepared to discuss and negotiate on changes, but our members want an unequivocal commitment from TfL that management will not continue to force through detrimental changes without agreement."
Tube train drivers voted by 99%, on a turnout of 77%, in favour of a walk out, the union said.
Those taking industrial action include thousands of drivers and some in management grades.
Nick Dent, Director of Customer Operations at TfL, said: "We have not proposed changes to anyone's pensions, and instead have been working with our trade unions to see how we can make London Underground a fairer and more sustainable place.
"We want to make London Underground a better place to work so we urge ASLEF to call off this damaging strike and continue working with us."