Strike action on the London Overground this month has been suspended following a fresh pay offer.
Members of Aslef were due to walk out on Saturday November 26, but they will now vote on the pay proposal, which is believed to be 5%.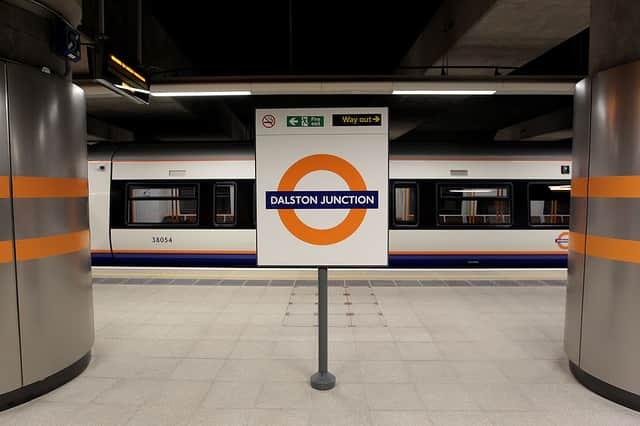 Mick Whelan, general secretary, said:"This offer from London Overground means we have now successfully negotiated or been offered a pay deal by every operating company except those under contract with the Department for Transport.
"It's clearer than ever that the DfT is preventing its contracted companies from taking part in free negotiation, and preventing them from making a fair pay offer to our members.
"It's time for the Transport Secretary to see sense, stop these ideological restrictions, and allow our employers to negotiate with us properly.
"The process of industrial negotiation, and any offers, is not 'one size fits all' and, until they signed these dodgy deals with the DfT, we have had very productive industrial relationships with the train operating companies which mean we can reach agreements by negotiation.
"Members at London Overground will now have the opportunity to consider and vote on whether to accept the offer. "
Paul Hutchings, managing director of Arriva Rail London, said: "ASLEF has withdrawn strike action on the London Overground following an improved pay offer, which is now being put to its members via an internal referendum.
"We are hopeful of a positive outcome from the internal referendum, which will enable us to provide our employees with the improved pay offer at a time when they face cost-of-living pressures."
These include Avanti, Chiltern, CrossCountry, EMR, GWR, Greater Anglia, LNER, Northern Trains, Southeastern, TransPennine Express and West Midlands.
Members of Unite employed by Abellio will walk out on November 22, 25, 26 and December 1, 2, 3, 9, 10, 16 and 17.
Unite says the dispute is a result of the company failing to enter into meaningful pay talks.
The bus drivers taking strike action are based at garages in Battersea, Beddington, Hayes, Southall, Twickenham and Walworth.