Londoners should expect further travel disruptions later this month, due to planned strike action on the London Overground.
Aslef, the train drivers union has confirmed there will be a London Overground walkout on Saturday November 26, as part of an ongoing dispute over pay.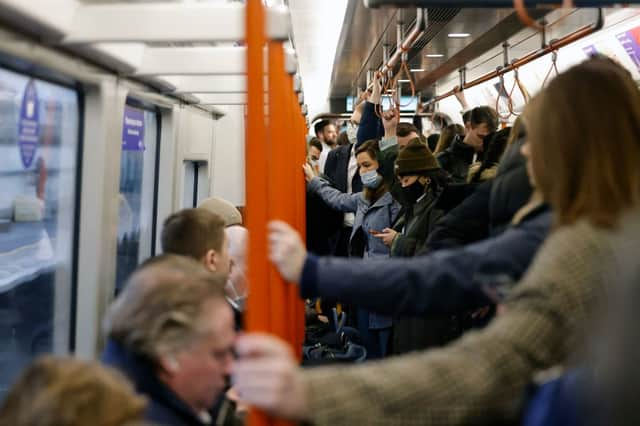 The strike actions will involve 11 other rail companies including Avanti, Chiltern, CrossCountry, EMR, GWR, Greater Anglia, LNER, Northern Trains, Southeastern, TransPennine Express and West Midlands.
The tube, Elizabeth Line, DLR, and trams are expected to run full services. Lines still running are expected to be busier than usual.
Why are London Overground workers striking?
The union said that negotiators have been engaged in talks with the industry but there has, so far, been no offer on pay.
General secretary Mick Whelan said: "We regret that passengers will be inconvenienced for another day. We don't want to be taking this action. Withdrawing our labour is always a last resort for a trade union.
"We have come to the table, as we always will, in good faith but while the industry continues to make no offer - due to the dodgy deal they signed with the Department for Transport - we have no choice but to take strike action again.
"They want drivers to take a real terms pay cut. With inflation now well into double figures, train drivers who kept Britain moving through the pandemic are now being expected to work just as hard this year as last year but for less. Most of these drivers have not had an increase in salary since 2019.
"We want the companies – which are making huge profits – to make a proper pay offer so that our members can keep up with the cost of living."
This is Aslef's fifth planned walkout this year.
What are train companies saying?
Paul Hutchings, managing director of Arriva Rail London, said: "We are hugely disappointed in ASLEF's decision to continue staging industrial action on the London Overground.
"We know our people are experiencing cost-of-living pressures and have worked hard to provide an improved pay offer that recognises this, while ensuring Arriva Rail London (ARL) has a financially sustainable future and our employees have job security for the long term.
"We will continue to meet with ASLEF in a bid reach a settlement."
What other strikes are planned?
Members of Unite employed by Abellio will walk out on November 22, 25, 26 and December 1, 2, 3, 9, 10, 16 and 17.
Unite says the dispute is a result of the company failing to enter into meaningful pay talks.
The bus drivers taking strike action are based at garages in Battersea, Beddington, Hayes, Southall, Twickenham and Walworth.