Sadiq Khan ruling out pay-per-mile a 'mistake' says think-tank, as road charging schemes beyond ULEZ needed
The mayor said "there is no such scheme on the table" when asked if pay-per-mile is being considered in London.
Watch more of our videos on Shots! 
and live on Freeview channel 276
Visit Shots! now
Sadiq Khan's announcement he is ruling out pay-per-mile road user charging in London is "a mistake", an independent think-tank has warned, as such schemes are fairer than the current Ultra Low Emission Zone (ULEZ) and Congestion Zone.
However, following accusations from the Transport Secretary Mark Harper that Mr Khan wishes to "roll out more road user charging", the mayor told Times Radio there are no plans to move to pay-per-mile while he is mayor.
Both the ULEZ and the Congestion Charge Zone (CCZ), which covers central London and imposes a fee on all drivers of petrol and diesel vehicles, involve a flat cost regardless of emissions, distance travelled or any other factors.
Advocates of pay-per-mile, which previously included Mr Khan, say it is a fairer alternative, as it would charge road users based on metrics such as how far they have travelled.
Drivers of electric vehicles (EV) are also currently exempt from the ULEZ and CCZ, so its ability to capture wealthier EV owners is also key to it being seen as more equitable.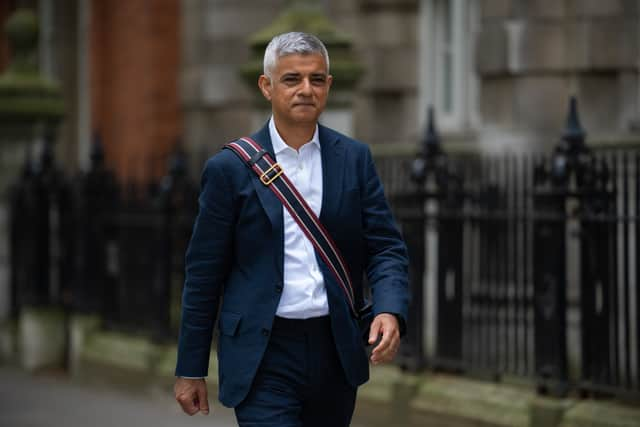 Claire Harding, chief executive at think-tank Centre for London, which this year released a report recommending moving to pay-per-mile, described the mayor's announcement as "a mistake", as such schemes can be "a fairer way for drivers to pay than the current system of boundary charges, where people pay the same amount regardless of whether they drive in the ULEZ or congestion charge zones for 5 minutes, or 5 hours".
Ms Harding added that, as EVs increasingly replace petrol and diesel options, there will also be a notable hit to the income the government receives from fuel duty and vehicle excise duty (VED).
"The prime minister has announced some extension of VED for electric cars but this won't be enough to make up the shortfall. Adding a VED-type tax on the electricity that people use to charge their cars is difficult, as it's hard to tell from bills what's for car use and what's for normal domestic use," she said.
"So we think it's likely in time that central government will bring in some form of pay-per-mile road user charging, even if the mayor of London does not.
"It's really important that any pay per mile scheme is designed to encourage people to walk, cycle or use public transport when they can, and that it takes into account that some people on low incomes have an unavoidable need to drive."
The Treasury was approached for comment on whether it intends to introduce any pay-per-mile schemes, but had not responded at the time of publication.
'We have to be having an honest conversation'
One long-time proponent of distance-based charging schemes is Siân Berry, a Green Party London Assembly Member (AM).
Ms Berry told LondonWorld that while charges such as the ULEZ have been necessary to cut traffic and pollution, "we have to be having an honest conversation between politicians and the public about the next steps".
Ms Berry said statements ruling out future, fairer road charging schemes "by either of the two parties who have power over London" are "unhelpful", given the "very real" issues of car dependence and excessive traffic in the capital.
"If we do have to wait until the end of a further mayoral term for there to be the political bravery and leadership to talk about ways to cut traffic, we are really putting at risk reaching our climate targets and leaving streets dominated by vehicles with all the danger, pollution and ill-health that brings.
"We need to be making space on the streets for healthier ways to get around and investing hugely in public transport services as alternatives to driving."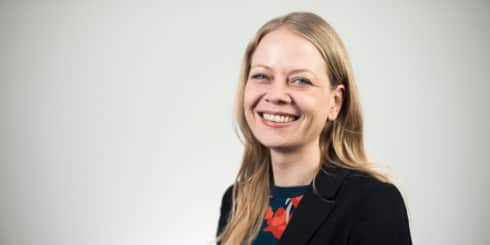 Ms Berry added she does have concerns around privacy for any potential pay-per-mile schemes, and that she has pushed for a model which does not track movements but records prices for journeys, similar to a taxi metre.
Hackney Council is also among those to have shown support for a form of road user charging beyond the ULEZ in the capital.
The local authority's cabinet member for climate change, environment and transport, Cllr Mete Coban, recently told LondonWorld: "We are already on record to support measures to protect Londoners' health through measures to reduce polluting vehicles - including the expansion of the Ultra Low Emissions Zone.
"However, in Hackney, we're an importer of traffic, with 40% of vehicles just passing through without stopping. This is why we have said London needs to explore road user charging - and we have committed to work with TfL to investigate the feasibility of this."
'No such scheme is on the table'
It continued: "This could include replacing existing charges with a road user charging scheme that uses more sophisticated technology to make it as simple and fair as possible for customers."
TfL added the technology required is believed to be "some years from being ready", something Christine Calderator, director of strategy and policy, has also since said is a major impediment.
A TfL spokesperson at the time also told LondonWorld the authority is at an "early stage" in its thinking on how to replace existing charging systems with pay-per-mile.
A spokesperson for Mr Khan said: "Pay-per-mile charging has been ruled out by the mayor and no such scheme is on the table.
"Under Sadiq, London is leading the way in so many areas – from electrifying our buses and taxi fleets, to having the most public rapid charging points of any European city. The mayor is also delivering the Superloop bus network and rewilding the capital's wildlife sites.
"To build on this progress, Sadiq hopes to achieve his green objectives by a range of methods including delivering the largest clean air zone in the world, increasing the quality and availability of public transport, transitioning to zero-emission vehicles and supporting people to walk and cycle more with better infrastructure."