New polling has demonstrated the "partisan division" emerging over ultra-low emission zones, with progressive party voters far more likely to back the clean-air schemes.
The research, carried out by More in Common, a campaign group founded following the murder of Labour MP Jo Cox in 2016, found that Londoners are more likely to support the city's Ultra Low Emission Zone (ULEZ) than not - welcome news for Sadiq Khan ahead of the zones planned expansion on August 29.
From that date, the current ULEZ, which operates within the north and south circular roads, will grow to incorporate all of greater London.
According to More in Common's survey of 2,017 adults, support for ULEZ charges were most popular among those who voted for the Green Party (49%), Lib Dems (42%) and Labour (40%) at the 2019 general election.
The Brexit Party had the lowest percentage of ULEZ backers (22%), while 25% of Conservative voters support the scheme, with 55% opposing.
The polling included respondents from across the UK, and did not specifically reference the intended London ULEZ expansion.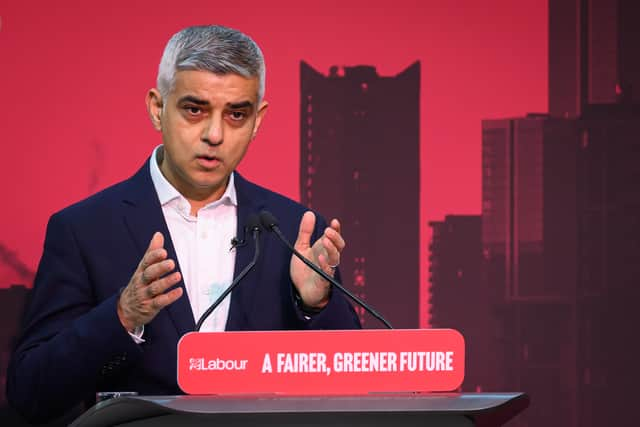 Luke Tryl, UK director at More in Common, said: "While visible and vocal opposition to ULEZ charges can often dominate the headlines, our polling suggests Londoners remain more likely to back the plans than not.
"The problem is that despite the broad consensus on the need to tackle air pollution, the mayor's all-or-nothing approach appears to have totally polarised the debate, with Labour voters backing the plans but Tory voters dead against them.
"That level of partisan division over ULEZ suggests it will be a major factor in the next mayoral election, and mayors in other cities and regions will be looking closely at what happens before embarking on their own plans."
Mr Khan has repeatedly defended the decision to expand the zone to outer London as "necessary" to clean up the capital's air.
Mr Khan told London Assembly Members during a recent mayor's question time that the data used is based on existing automatic numberplate reading (ANPR) cameras, which TfL believes gives a more accurate reading of those likely to be impacted.