TfL: Data reveals bus services cuts amid ULEZ expansion and Superloop launch
The publication of the figures comes just weeks after the mayor's ULEZ expanded to cover all of greater London.
Watch more of our videos on Shots! 
and live on Freeview channel 276
Visit Shots! now
A south-west London council said it will "continue to push TfL" for better public transport and funding provision amid new data showing several outer London boroughs have seen annual bus kilometres cut.
The figures, analysed by the Green Party and obtained from City Hall in response to a written question posed by Assembly Member (AM) Siân Berry, show that between 2014/15 and 2022/23, inner London boroughs have experienced the largest cuts to bus kilometres driven.
Westminster tops the list, with a reduction of 8 million kms, or a 28.4% drop. This is followed by Camden, which has seen the distance driven by buses in the borough reduced by 27.2%.
The data also shows that despite London mayor Sadiq Khan promising improvements to outer London services, several boroughs have also been hit with cuts over that period.
The north-west borough of Brent has had around a million kilometres of bus services removed. It was one of nine local authorities in outer London which have experienced reductions.
The Green Party said its analysis shows fewer than one million new bus kilometres have been added to the whole of outer London between 2014/15 and 2022/23. It claims this gap "fails to help the nearly one third of bus riders whose households earn less than £20,000 per year".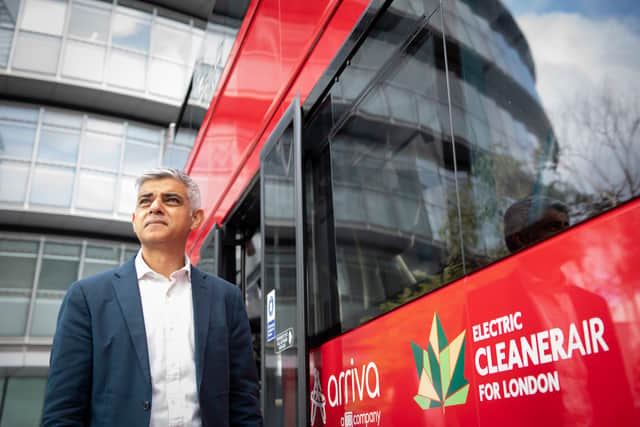 The figures show that several outer London boroughs, which often have limited Tube connections and alternative public transport options, have continued to record some of the lowest annual bus distances driven in the capital.
These include Kingston, with just 8.3m kms reported for 2022/23, and Sutton, with 8.5m km. Barnet recorded the most, with 21.2m km, while the City of London's 4.7m km the least.
The publication of the data comes just weeks after Mr Khan expanded the Ultra Low Emission Zone (ULEZ) to all of greater London, making most drivers of non-compliant vehicles liable to pay the £12.50 charge.
A spokesperson for Kingston Council said the local authority "will continue to push Transport for London to get better public transport and for more funding to make cycling feel safer", adding: "We'll continue to fight for the rights of residents and businesses in our borough."
Ms Berry said: "Outer Londoners heard the mayor promise bus improvements. But when they find out they have actually endured a reduction in bus services, they will be so disappointed in him.
"Today's breakdown illustrates how headline figures obscure the scale of the cuts in many outer London boroughs.
"London's mayor must invest more into new bus services focused on areas that need it most, so that every Londoner has the support they need to navigate our city."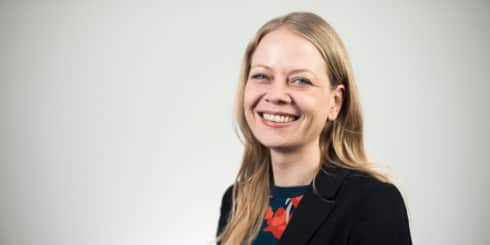 Keith Prince, City Hall Conservatives transport spokesman, said: "It's disappointing to see these reductions in outer London's bus services. Despite mayor Sadiq Khan's implementation of the disastrous ULEZ scheme, residents are finding it increasingly challenging to access alternative public transportation.
"In my constituency of Havering and Redbridge, some areas will experience a 50% reduction in the frequency of their local bus.
"These service cuts burden residents, lengthen commutes, and strain finances. If outer London has to put up with Sadiq Khan's unwanted ULEZ expansion, then the very least the mayor can do is increase local bus services to help people who want to to switch away from using their own vehicles."
A spokesperson for the mayor said Mr Khan has "done everything in his powers to protect bus services", but that government cuts and the requirements of the recent short-term funding deal mean some had to be axed.
They added: "Despite this, Sadiq has stepped in and provided an additional £25 million every year to save the majority of bus routes that were proposed to be cut in central and inner London, and has committed to adding one million annual bus kilometres to outer London's network.
"Crucially, the mayor also announced the new Superloop which will transform travel in outer London, adding over four million extra kilometres to the bus network. TfL has added over one million annual bus kilometres to the network this year alone.
"Sadiq has also introduced the Hopper fare to make the bus network more affordable for millions of journeys, while investing in greening London's bus fleet to make it one of the greenest in the world."
A Department for Transport (DfT) spokesperson said: "Transport in London is devolved to mayor who, as part of the £1.2 billion agreed by TfL last year, committed to providing Londoners with 25 kilometres of new bus lanes by 2025."