Thousands of older Londoners are calling for the return of free pre-rush hour travel for the over-60s.
The benefit was suspended soon after the start of the pandemic in June 2020 for weekday journeys before 9am.
This includes free early morning travel for Older Persons Freedom Pass and 60+ Oyster Card holders.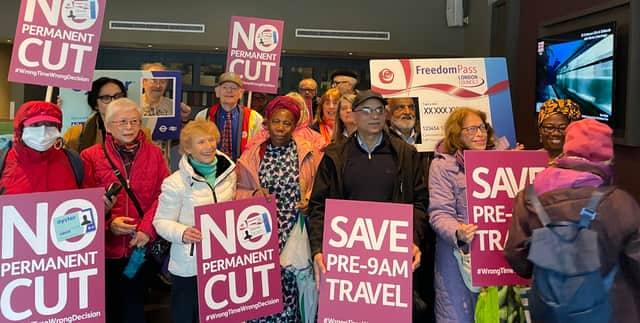 Recent research, commissioned by the charity, shows that two in three of the Londoners aged sixty or over that travel before 9am on weekdays do so either to attend a health appointment (31%), for work (28%) or due to caring responsibilities (8%).
One campaign supporter Reve Adedayo Ige said, "I am 70. I have a meagre pension and rely heavily on my Freedom Pass.
"I have hospital appointments in the morning, but I cannot use my card until 9am and travel before this time costs me about £8 which is a huge amount of money for me. So please remove the restrictions."
The research undertaken at the end of October shows that since the suspension was introduced in June 2020, 37% of people have reduced the number of journeys they take and over a quarter (27%) of people have cut costs in other ways in order to afford to travel before 9am.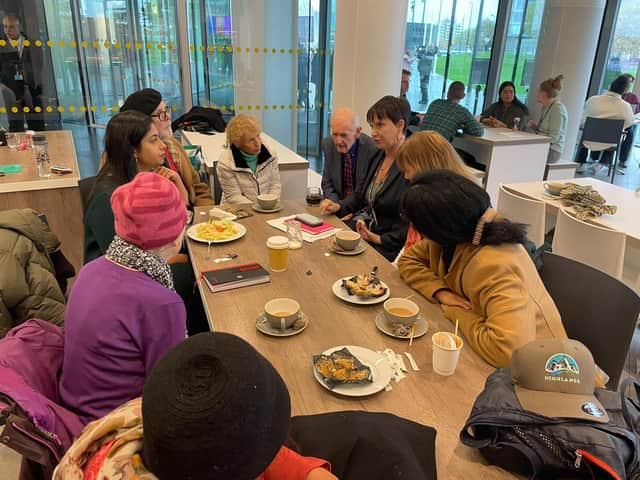 13% have given up working and 16% have been prevented from undertaking caring activities for a family member or friends.
Another supporter said: "I am 64 years old and have been affected by the suspension financially, as I am still in employment starting work at 8am.
"Not being able to use my 60+ Oyster and having to pay has put a big amount of strain on me with my budget."
Abigail Wood, CEO of Age UK London said "With a cost-of-living crisis and so many other cost increases, not least the expected rise in fares in the New Year, this is just the wrong decision at the worst possible time.
"For two years we have been calling for a lift on the suspension and now at a crucial time when older Londoners need support, the Mayor's decision will add to their woes."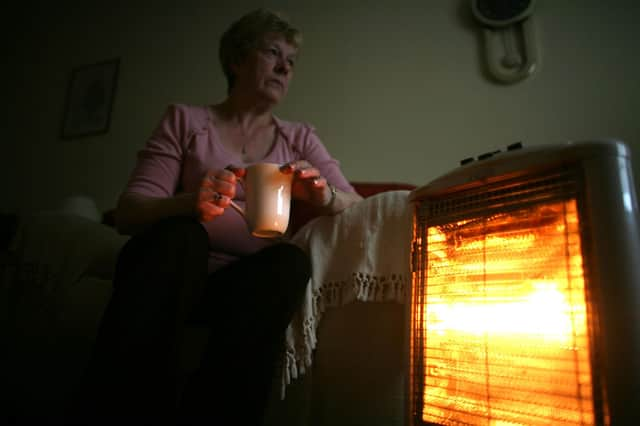 Age UK London released a report on poverty among older Londoners last month, which showed that one in four Londoners over the age of 50 are living in poverty and this is likely to rise sharply in the current climate.
Abigail Wood concluded: "Misconceptions that older people are living comfortably are wrong, divisive and damaging.
"We know that many older Londoners are struggling to make ends meet and they need support right now, and not further increases in their living expenses.
"This is the mayor's decision, and we are asking him to put people first. He says that one of his priorities is making transport affordable and this clearly goes against that."
A spokesperson for the mayor said: "The mayor fully understands how worried Londoners are about rising inflation, costs and making ends meet.
"TfL's finances were decimated by the pandemic and the Government set strict conditions as part of emergency funding deals to keep essential services running and the latest funding deal has still left TfL with a £230m funding gap.
"He has been forced to consider permanently restricting the use of 60+ and older persons' freedom passes to after 9am and to consider increasing the age of eligibility for the 60+ concession on a phased basis. However, no final decision has been made."