There is a good service running on the London Overground, Elizabeth line and DLR but TfL has warned that services will be busier than usual.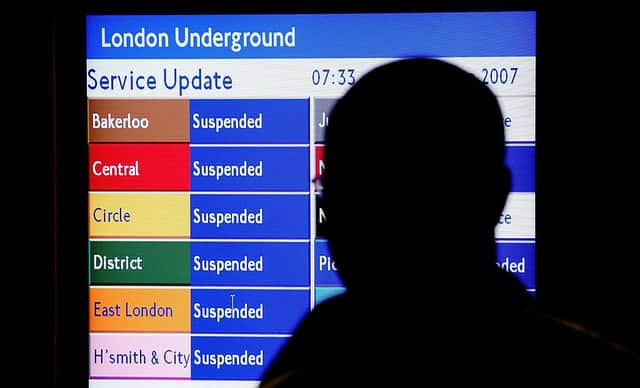 Tube station closures mean these services "will not be able to stop at those stations", and passengers intending to use some interchange stations may not be able to do so either.
Tram and bus services are also reported to be busier than normal.
Passengers are advised to allow more time for their journeys and check the latest information. People are also being encouraged to walk or cycle if they are able to.
Tube and Elizabeth line services are expected to start much later than normal on Thursday morning due to the previous day's strike.
RMT union members from train operators are also planning national strikes on Thursday and Saturday.
An amended timetable will operate on the Elizabeth line with the rest of TfL services are expected to run as normal.
Glynn Barton, TfL's Chief Operating Officer, said: "I apologise to our customers for any disruption caused by Wednesday's industrial action.
"I urge the trade unions to call off this action and continue to engage with us to avoid disruption to our customers."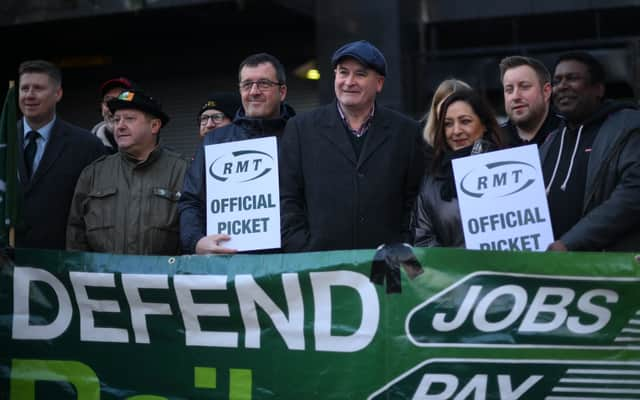 But Mick Lynch, the RMT's general secretary, said: "Our members will never accept job losses, attacks on their pensions or changes to working conditions in order to pay for a funding cut which is the government's political decision."
He added that staff "deserve decent pensions, job security and good working conditions, and the RMT will fight tooth and nail to make sure that's what they get".
In a statement, Aslef said: "We want London Underground management to accept that change has to come by agreement not just be imposed. They refuse to do that, leaving us no other option but to take strike action."
A Department for Transport spokesperson said: "This government has committed over £6bn since the start of the pandemic to support London's transport network - how that money is spent is a decision for the mayor".
A spokesperson for the mayor of London said:"TfL has done everything within its power to avoid strikes going ahead on the Tube and will keep working with unions to avoid further action."