Face masks will continue to be compulsory on all bus, Tube and rail networks in the capital, even after national restrictions end, Sadiq Khan has confirmed.
It comes after the prime minister unveiled the end of Plan B restrictions in Parliament following a gruelling PMQs focused on the 'partygate' scandals and calls for him to resign.
All Plan B measures in England will be halted from Thursday, January 27, including:
Mandatory Covid passes, with businesses allowed to use them if they choose;
Compulsory face masks, including in secondary classrooms and on public transport; Government guidance on working from home;
And easing restrictions on care homes.
Boris Johnson confirmed there would still be a legal requirement to self-isolate if you test positive, and that scientists believe the Omicron wave has peaked nationally.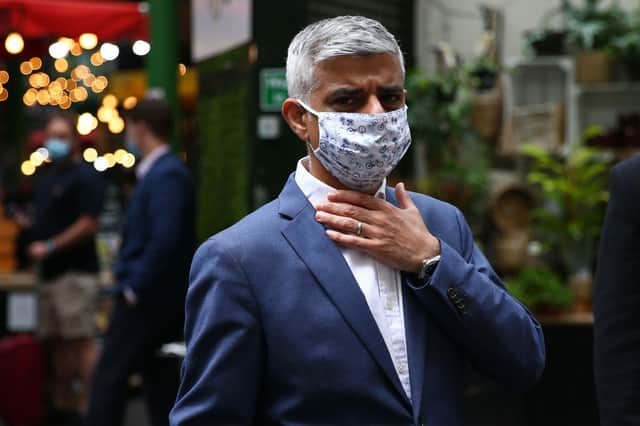 However, following the statement in the House of Commons, London mayor Sadiq Khan said the easing of restrictions was "not the end of our fight against the virus".
He said: "Covid-19 still poses a significant threat to all of us, our livelihoods and our loved ones.
"Wearing a face covering is one of the single most important and easiest things we can all do to prevent the spread.
"The government should rethink their plans and keep legislation in place to make them mandatory on public transport as well as in shops and indoor public venues.
"This ensures the rules are clear and consistent and crucially means enforcement action can continue to be carried out on our transport network.
"Compliance of the rules is far higher with legislation than without."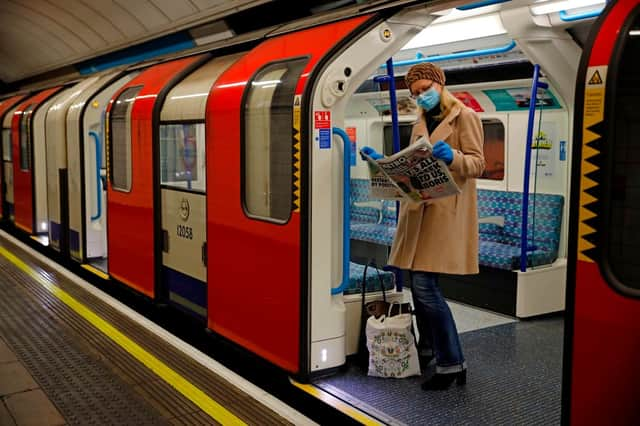 Mr Khan, who is in charge of TfL as mayor and chairman of the network, added: "If we have learnt anything from this pandemic, it is that we must not get complacent and undo all our hard work and sacrifices.
"That's why face coverings will remain a condition of carriage on TfL services.
"I'm asking everyone in our capital to do the right thing and continue to wear a face covering when travelling on TfL services to keep us all protected and to prevent further restrictions from being necessary later down the line."
He urged Londoners to continue testing regularly and get their first, second and booster jabs.
While Caroline Russell, chairman of the London assembly health committee, said: "The committee wants to thank Londoners for playing their part in slowing the spread of COVID-19 in our city by following public health measures throughout the pandemic.
"Last week, London's public health regional director, Professor Kevin Fenton, told the committee that Covid-19 rates in the capital remain 'phenomenally high', with our health service and the wider workforce still under pressure from staff sickness absences and high levels of hospital admissions.
"Our city remains particularly vulnerable to Covid-19, with many Londoners still to come forward for vaccination.
"Because of this, we support the suggestion of continuing to wear face coverings in enclosed or crowded spaces.
"A wall of immunity is our best defence against Covid-19.
"We reiterate our call for all Londoners who have not taken up the offer of a vaccine or booster to do so, as soon as possible."