The next phase of the Elizabeth line is set to open on November 6, with trains going from Reading and Heathrow to Abbey Wood, and from Shenfield to Paddington, Transport for London (TfL) has announced.
This means that sections of the line will be joined up, cutting the need for passengers to change trains.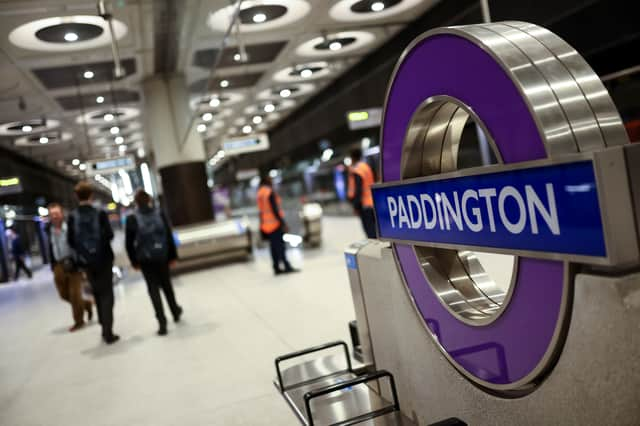 The line was originally due to open in December 2018 at a cost of £14.8bn, but this rose to £20bn.
Crossrail said delays were due to major challenges with software, track signalling and installing equipment.
From November the Elizabeth Line will start operating in central London on a Sunday for the first time, turning it into a daily service.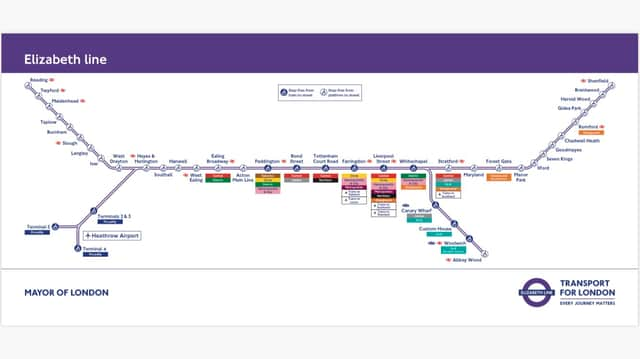 The frequency of services in the central section between Paddington and Whitechapel will increase to up to 22 trains per hour in peak times and 16 trains per hour during off-peak periods.
This will rise to 24 trains per hour under the final timetable from next spring, TfL said.
The Bond Street station will have two new ticket halls at street level at Davies Street and Hanover Square and "is in line to open ahead of the new services on the railway," the transport body said.
From Monday September 5, extended opening hours will run on the Elizabeth line between Paddington and Abbey Wood from around 05:30 to around 23:00.
The third and final stage of the line's opening – to allow direct trains to run between Reading or Heathrow and Shenfield – is due to happen next May.
More than 11 million trips have been made on the line so far, which equates to more than 200,000 daily journeys, TfL added.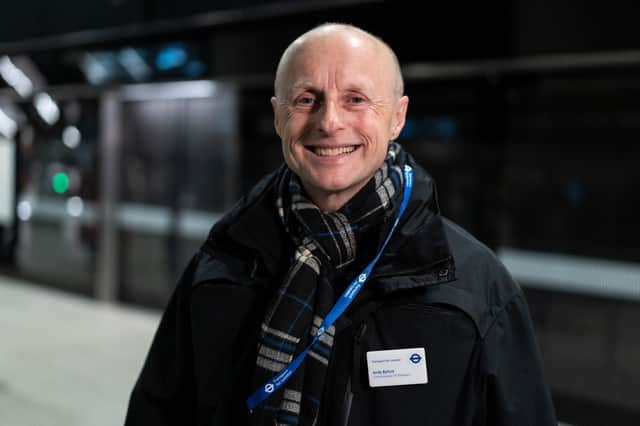 Andy Byford, London's Transport commissioner, said: "When we delivered on our promise to open the central section of the Elizabeth line in the first half of this year, I further promised that Bond Street station would open this autumn and that the next phase of the line opening would also be achieved within that time frame.
"I am excited to see the Elizabeth line unlock quicker and better journey options, greater accessibility, and further connectivity to jobs and leisure for even more people.
"This will be another giant leap for London's public transport system, which supports economic growth in the capital and right across the country."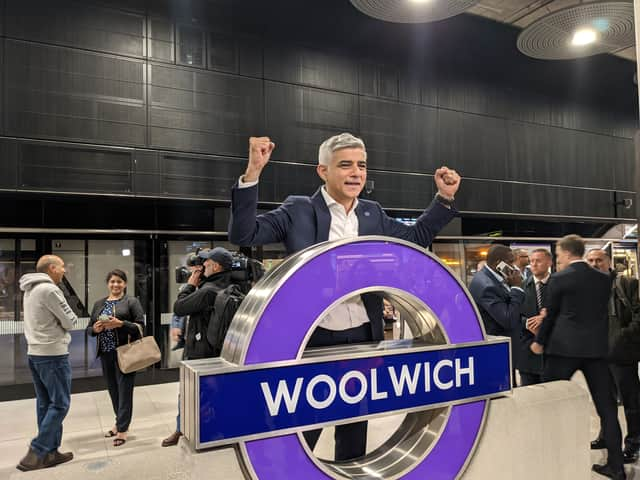 The mayor of London, Sadiq Khan, said: "The opening of the new Elizabeth line has been a landmark moment, not just for London but for the entire country, helping to contribute £42bn to the national economy.
"It's great news that from November, Elizabeth line trains will run directly from Reading and Heathrow to Abbey Wood, and from Shenfield to Paddington, seven days a week.
"This enhanced capacity on the Elizabeth line will play a crucial role in encouraging people to make the most of the capital and will help support businesses in the heart of our city."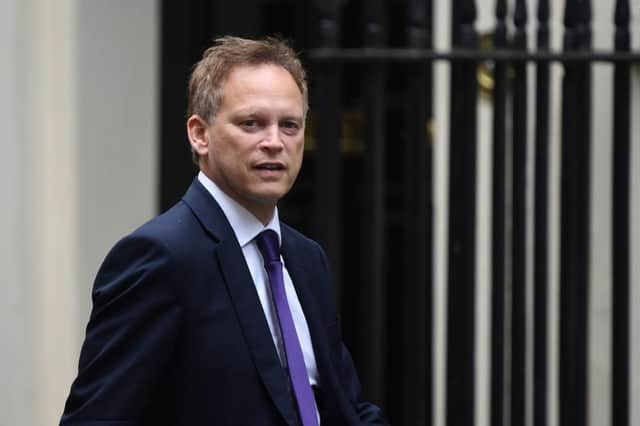 Secretary of State for Transport Grant Shapps said:"Just under three months ago, I had the pleasure of riding on the very first Elizabeth line service, which thanks to £9bn of Government investment, has already created 55,000 jobs across the UK, and will contribute £42bn to the economy and seen a whopping 11 million journeys.
"From November, even more passengers will be able to benefit from this fantastic line with the introduction of Sunday services, direct journeys to Berkshire and Essex and a brand new station at Bond Street."