The death of a two-year-old girl found in a large bucket in her family's garden is being investigated by police.
Her death is being treated as unexplained, but one neighbour said officers told her the child had drowned.
The toddler, who has not been named, was found in the garden at an address on a suburban road in Dagenham, on Saturday afternoon.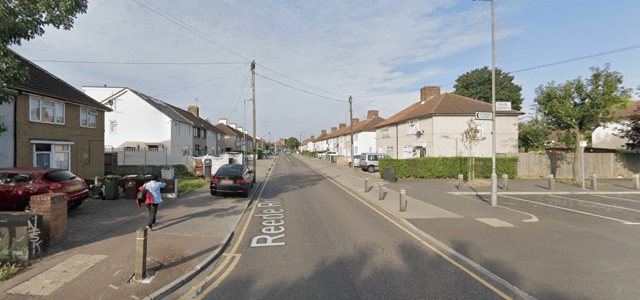 But neighbour Shorifa Begum, 44, said: "On Saturday at 4pm I saw two police cars and emergency vehicles.
"I looked outside. I saw the baby's mother and around seven or eight other people. I asked her what happened and she said her two-year-old girl was missing.
"She said they were searching everywhere, even her garden, and were asking neighbours what happened."
The neighbour said she saw emergency services scrambled to the street.
"Later, an emergency doctor came and they were pressing the girl's chest, giving her CPR," she said.
Shorifa went round to see the family, and they told her their tot had died.
"They took me to their garden and said she was in a black bucket," she said.
"They found her in a large black bucket and said she was dead.
"The bucket was next to a wall in the garden. A police dog had found it.
"There was a little bit of water in the bucket. It is still not clear how or why she died."
Another neighbour, who did not want to be named, said: "I don't know anything other than that the police told me the girl had drowned.
"They were asking me for details and told me she had drowned. That is all I know.''
Police have confirmed that no arrests have been made, and a post-mortem is due to take place later this week.
A Scotland Yard spokeswoman said: "Police attended an address in Reede Road, Barking, after a two-year-old girl was reported missing at around 4pm on Saturday.
"The girl was found unresponsive in the garden.
"Despite the efforts of paramedics, she was pronounced dead at the scene. Next of kin are aware."