Heartbroken tributes have described the four young boys who perished in a fire in Sutton as "so respectful, so polite".
One friend of the family said they would walk down the High Street together "listening to every word that came out of their mum's mouth".
Scotland Yard said a 27-year-old woman has been arrested on suspicion of child neglect and remains in police custody.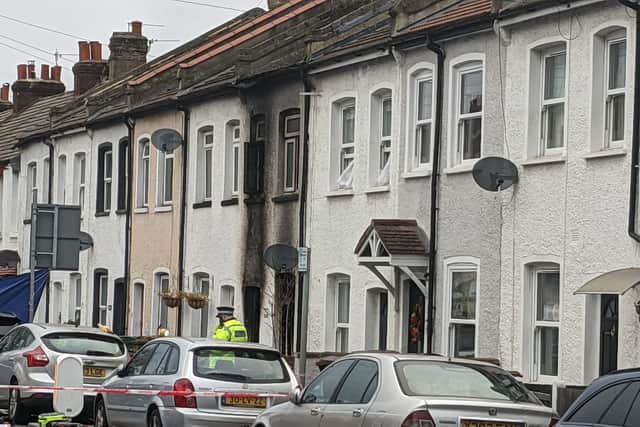 A message on flowers, from someone called "granddad", said: "To Kyson, Bryson, Leyton and Logan, sleep well."
A 24-year-old woman, who works on a stall in the High Street, said the children were two sets of twins.
She told LondonWorld: "They were the nicest children going, so respectful, so polite, you would never see them misbehave.
"They were always up and down the High Street, listening to every word that came out of their mum's mouth.
"Every time she walked past the stall, there was always a hello - often the kids would say hello.
"The community has come together.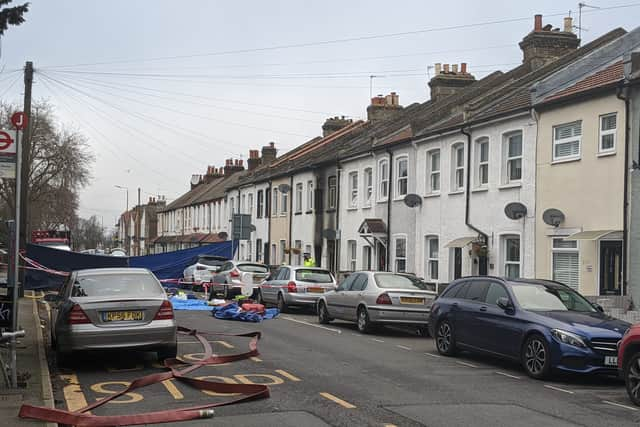 Eight fire engines and 60 firefighters were scrambled to the blaze in a terraced house in Collingwood Road, south London, at 6.55pm last night.
The London Fire Brigade said the first crews on scene were faced with an intense fire throughout the whole of the ground floor.
They were given immediate CPR by emergency services at the scene, including paramedics.
All four children were rushed to two hospitals in south London where sadly they died.
"I cannot imagine what they would have seen.
"I'm around and I'm aware and if they need anything from me I'm here for them.
"I think people just need their time to digest what happened and really process it.
"It was difficult for me to process it, and I live a few miles away, so if you're next door, and you can see the hoardings and the fire damage, it must be the most horrendous.
"Police just need that space to get those answers, that we are all going to need, and then we can all reflect on what happened and any lessons that need to be learned.
"We cannot let this happen, we had a fatal fire that happened with an elderly lady in Sutton last week, it is horrendous."