Ch Supt Dave Stringer made the harrowing revelation in a press conference outside the house in Collingwood Road today.
"There was nobody else inside the property at the time of the fire."
The boys have been named locally as Kyson, Bryson, Leyton and Logan, and were two sets of twins.
A woman has been arrested on suspicion of child neglect following the blaze last night, and remains in custody.
Emergency services were called to the terraced house at around 7pm, and found a harrowing scene.
The London Fire Brigade said the first crews on scene were faced with an intense fire throughout the whole of the ground floor.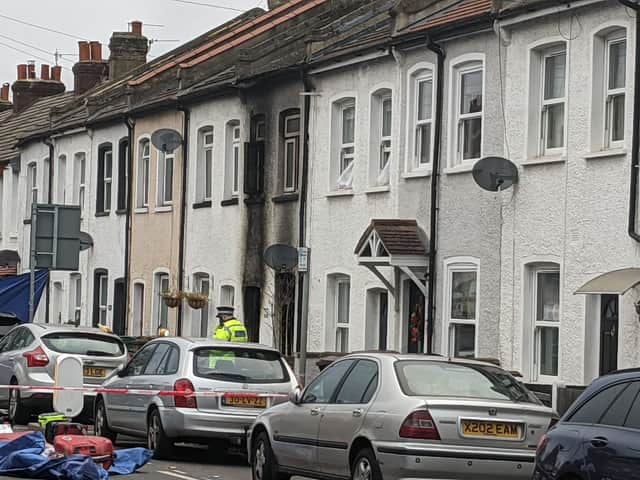 Brave firefighters in breathing apparatus entered the house and rescued the four young children.
They were given immediate CPR by emergency services at the scene, including paramedics.
All four children were rushed to two hospitals in south London where sadly they died.
Ch Supt Stringer said: "The thoughts of everyone at the Metropolitan Police are with the family and friends of four young boys who lost their lives in this tragic incident.
"We know that it will have come as a great shock to the local community, and as part of that community we are here to offer whatever support we can.
"At 7pm last night, we were called to reports of a fire in a residential property.
"Officers responded to the incident alongside colleagues from the London Fire Brigade and London Ambulance Service.
"There was nobody else inside the property at the time of the fire."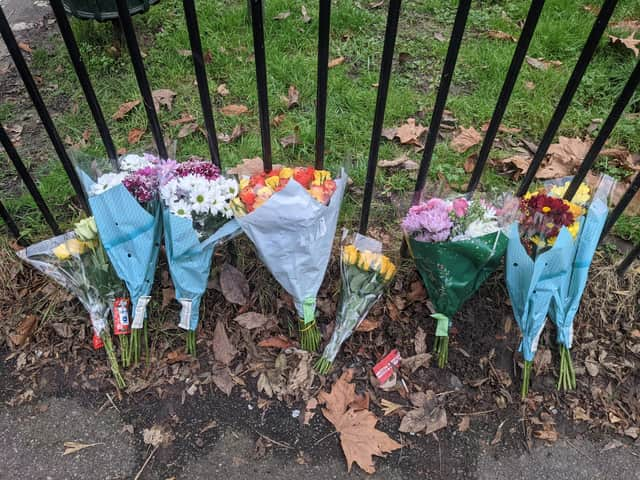 And he revealed that the shocking incident would have a "lasting impact" on the emergency services who dealt with the fire.
"Our London Fire Brigade colleagues acted heroically in recovering the children, and I want to play particular tribute to them," he said.
"I know this incident will have a lasting impact on them, and the police officers and paramedics who are involved.
"We will make sure they get the support they need."
The senior Scotland Yard officer said detectives were already investigating the incident, with the cause of fire still unknown.
"Local detectives will be investigating this incident, and that work is already underway," the told the assembled reporters.
"We will be working with colleagues from the London Fire Brigade to determine what caused the fire, and to investigate any other relevant matter.
"As part of that investigation a 27-year-old woman was arrested last night on suspicion of child neglect, and remains in police custody.
"We have also had discussions with partners in the local authority, and wider community today, and will continue to do so so we can support local residents as they come to terms with this tragic loss.