Health and safety officials are looking into the incident where scaffolding and masonry collapsed from the front of a building onto Stoke Newington High Street.
Tens of people were evacuated after the building partially collapsed in east London this morning (Friday, January 27).
Firefighters dashed to secure the scene after the heavy metal poles and chunks of stone work fell into the pavement from the front of a building.
Now the Health & Safety Executive (HSE) have confirmed they are investigating the incident.
A spokesperson said: "HSE is aware of an incident and making initial enquiries."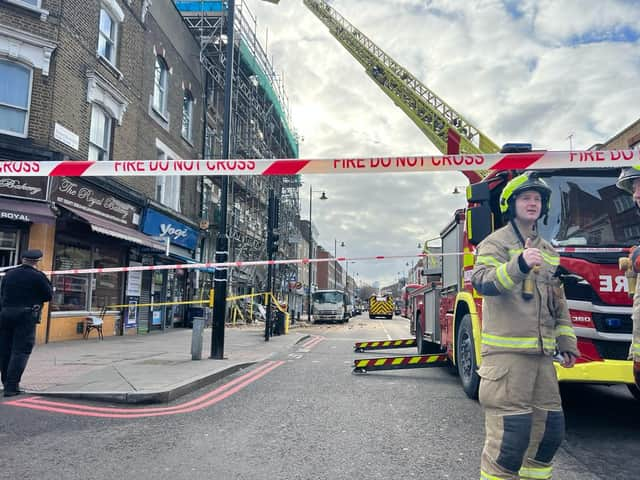 One resident told LondonWorld about the moment he dived out through the doorway of a collapsing building as rubble fell around him.
He said: "I live on the second floor and it was like an earthquake.
"Everything started coming down and I heard people yelling and screaming.
"The big worry was that people could get killed."
A London Ambulance Service (LAS) spokesperson said: "We were called this morning (January 27) at 9.26am to reports of an incident on Stoke Newington High Street, Hackney.
"We sent a number of resources, including one ambulance crew, an incident response officer, members of our hazardous area response team, and a medic in a fast response car.
"Our first medic arrived at the scene in approximately two minutes."