Firefighters rushed to Stoke Newington High Street this morning (Friday, January 27) after scaffolding and masonry fell into the pavement from the front of a building.
A spokesperson for the fire brigade warned on Twitter: "Firefighters are attending a partial building collapse on Stoke Newington High Street.
"Please avoid the area if possible."
While eyewitness Christian Howes said: "[The] front of the building just collapsed on the A10."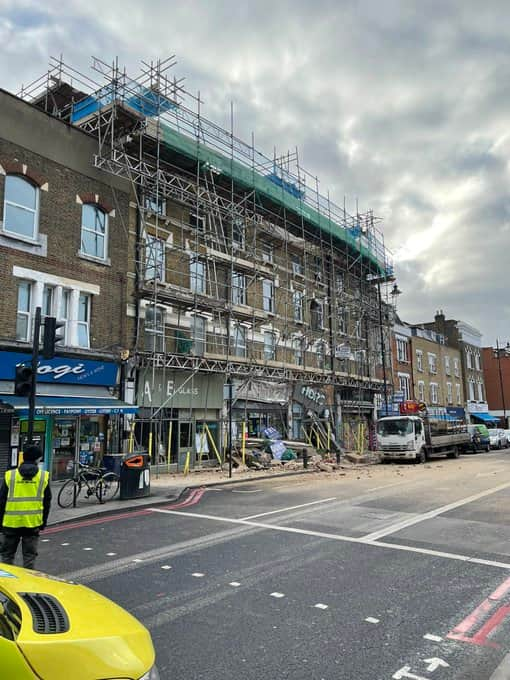 The fire service spokesperson added: "Scaffolding and masonry has fallen into the pavement on the High Street.
"Around 20 people were evacuated from the shops via the rear of the properties."
There have been no reports of any injuries at this stage.
Hackney Council tweeted a statement: "We have received reports that part of a building has collapsed on Stoke Newington High Streets near the junction with Brooke Road.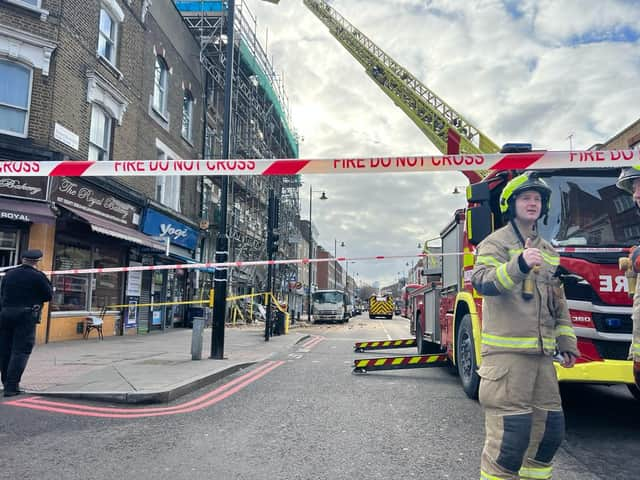 "Emergency services and council officers are on the scene.
"Stoke Newington High Street is currently closed between Batley Road and Brooke Road. Please avoid the area if possible."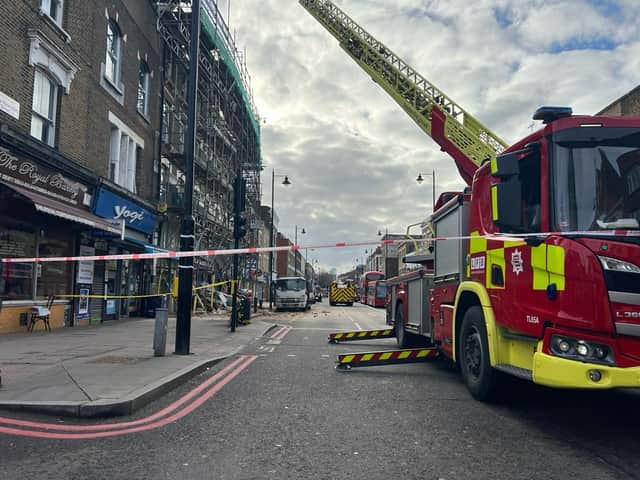 And Hackney Police added: "Police [were] called to Stoke Newington High Street, N16, at 9.27am. Parts of a building had collapsed.
"No reports of any serious injuries. Some addresses evacuated as a precaution.
"Road closures in place; please avoid the area at this time."
An employee at BG Scaffolding told LondonWorld they did not want to comment at this stage, but it's understood a company director is at the site.
The Health and Safety Executive (H&SE) and the London Ambulance Service (LAS) have been approached for comment.