'I've had better kebabs for £7': Customers blast Salt Bae's new London restaurant Nusr-Et Steakhouse
Andy Jackson blasted Salt Bae's new restaurant on Tripadvisor, saying: "I thought this was a joke….unfortunately, it's not!"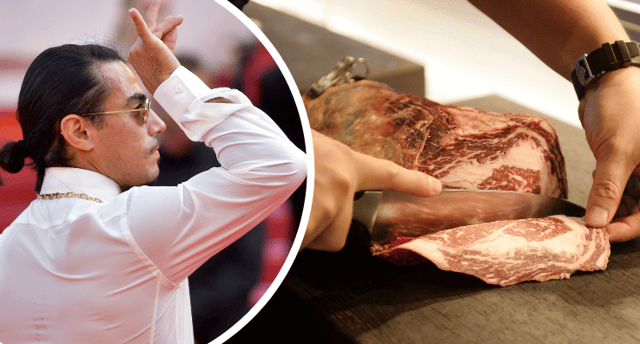 Genius or fool, you decide, Turkish chef Nusret Gökçe nicknamed Salt Bae, certainly knows how to create a hype.
With recent reports of a table of four being presented with a jaw-dropping £37,000 bill, there is no end to the controversy surrounding his new London restaurant.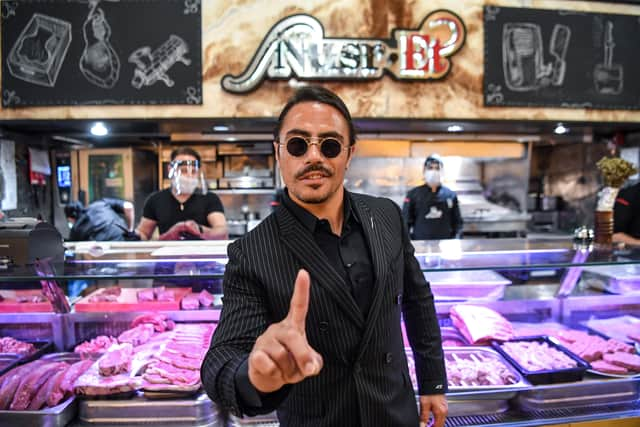 Nusr-Et Steakhouse's eye-wateringly pricey menu features a Golden Feast, where the celebrity chef turns meat into 24 carat golden art pieces.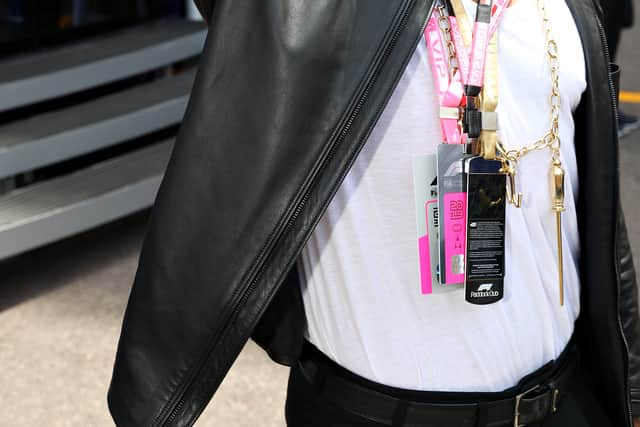 For £1,350 customers can get 2kg of gold coated high grade Wagyu striploin steak or a golden giant tomahawk steak for £1,450.
A golden burger will cost you £100, while you can enjoy a golden cappuccino for a mere £50.
Since the London branch opened the internet has been flooded with a mixture of reviews.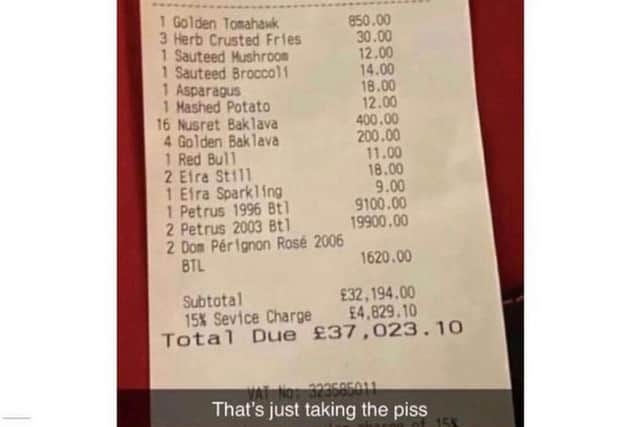 Andy Jackson on TripAdvisor wrote: "I thought this was a joke….unfortunately, it's not!
"Inferior food….and massively overhyped prices!
"The steaks were barely edible, and the prices bring water to the eyes … I've had better kebabs in Knightsbridge for under £7.
"The whole experience was shocking!"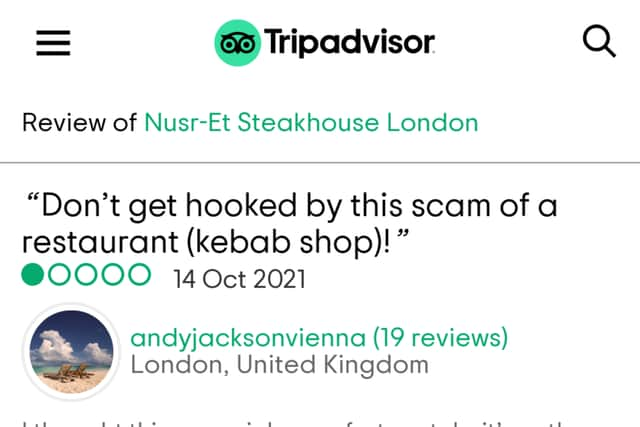 While another TripAdvisor reviewer called Nathan described it as "the world's most expensive kebab shop".
"Attended for lunch as I'm always up for trying something new," he said.
"Not really sure what has been attempted here.
"Lots of fake looking people ordering overly expensive badly prepared food.
"I have honestly had better kebabs!"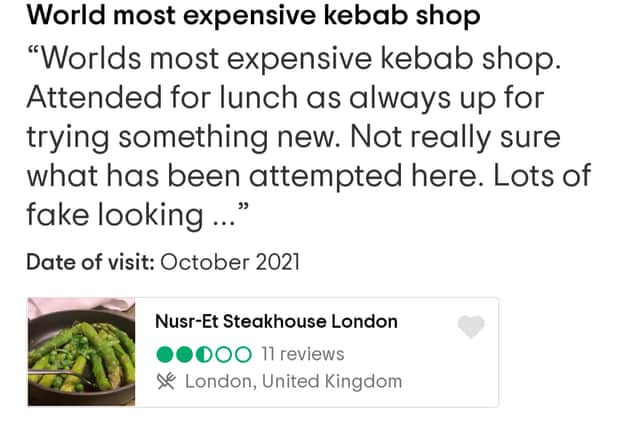 Another reviewer named Sikander wrote: "There are many excellent, long-established restaurants offering Turkish cuisine and steaks and things of a much higher quality than this place for a fraction of the price.
"It seemed to me, after tasting the food, that the price was all because of the social media hype.
"There are a number of places I could get a better stake for about £25-30.
"If you want good food, go elsewhere. If you want to waste a couple of grand, come here."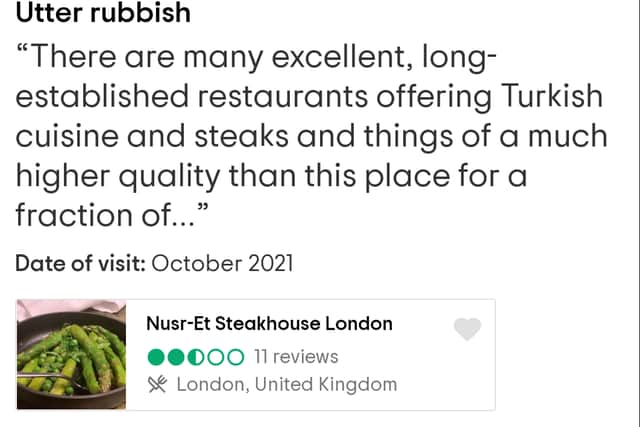 However, there were a few Salt Bae fans who were thrilled to meet the main man himself.
A user named Philgto3000 wrote: "Well what can I say, the place was rammed full.
"Trendy music, fantastic staff, great atmosphere, plus 'Salt Bae' buzzing around the whole restaurant and doing his famous 'steak cuts' and 'salt seasoning'.
"Of course it's going to be expensive, but isn't every decent place expensive in London."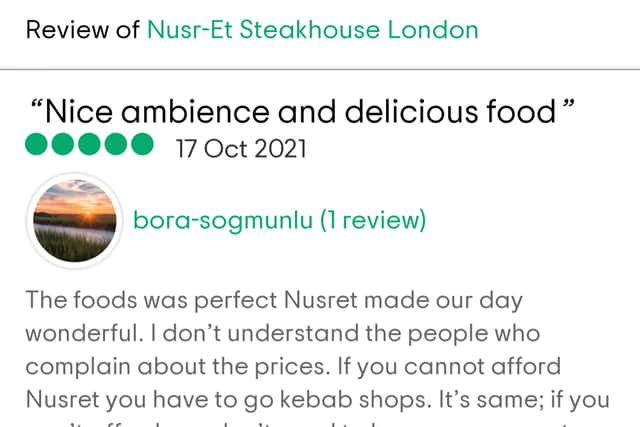 Bora Soğmunlu wrote: "The food was perfect and Nusret made our day wonderful.
"I don't understand the people who complain about the prices.
"If you cannot afford Nusret you have to go to kebab shops.
"It's the same; if you can't afford it, you don't need to buy a super sports car.
"Stop complaining and go to find somewhere which will match your budget."
Love it or hate it, the hype surrounding Salt Bae is showing no signs of subsiding just yet.