The mayor of London, Sadiq Khan has appointed a new team of industry experts to help support the city's local markets.
A group of 19 business leaders, traders and entrepreneurs have been appointed by the mayor's market board and will advise the mayor on action to support and promote the capital's wholesale, street and covered markets and help to deliver a London markets strategy.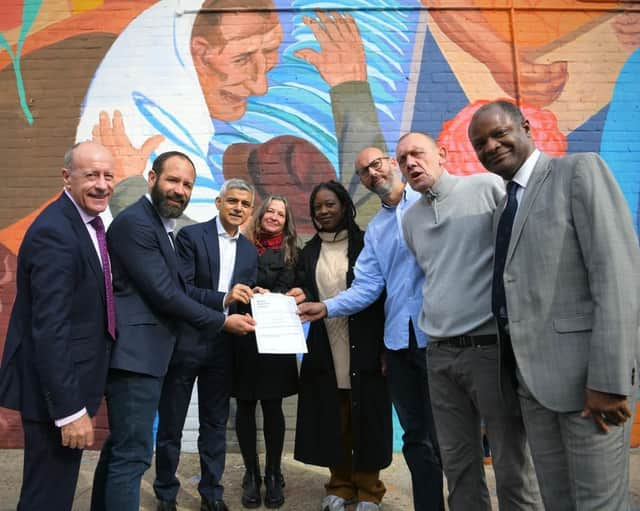 Mayor Khan also launched Openmarkets.london - a new website which will make it easier for young people and new traders to access pitches on markets right across London by streamlining the licence application process.
Speaking at a visit at the Blue Market in Bermondsey, the mayor said: "I'm delighted to appoint 19 experts to the London Markets Board.
"They will help ensure that markets like The Blue Market in Bermondsey can continue to thrive and serve the community in the best way possible.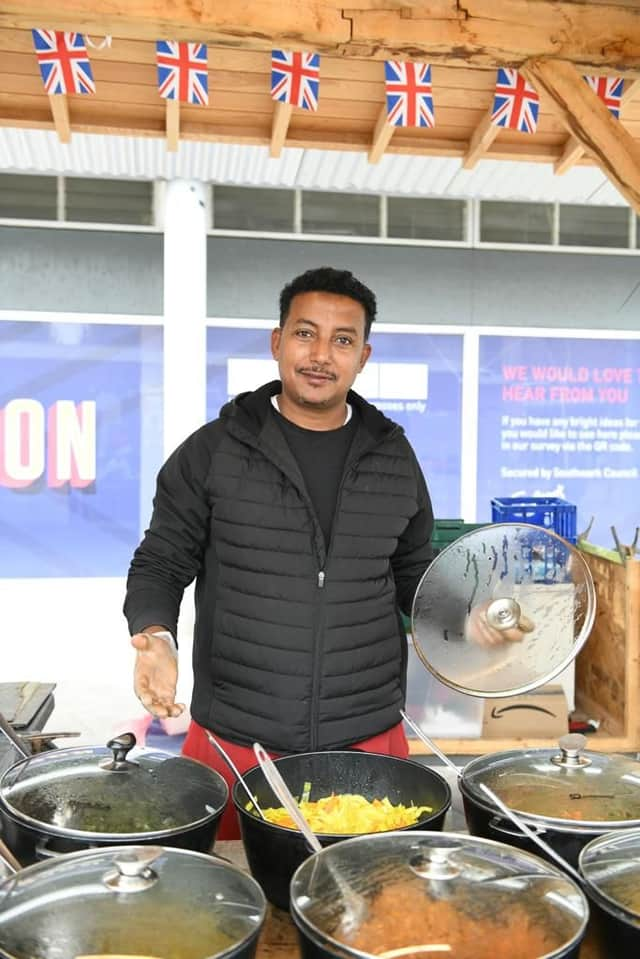 "Markets in London play a crucial role in the capital.
"Not only do they enable people to buy goods and services from others in their community, they are also great hubs where people from all backgrounds and ages can socialise and connect.
"As the cost of living continues to rise I want to ensure that markets remain a key staple in the local community.
"The new members of the London Markets Board will help to build a better London for everyone – a safe, fairer, greener and more prosperous city for all Londoners."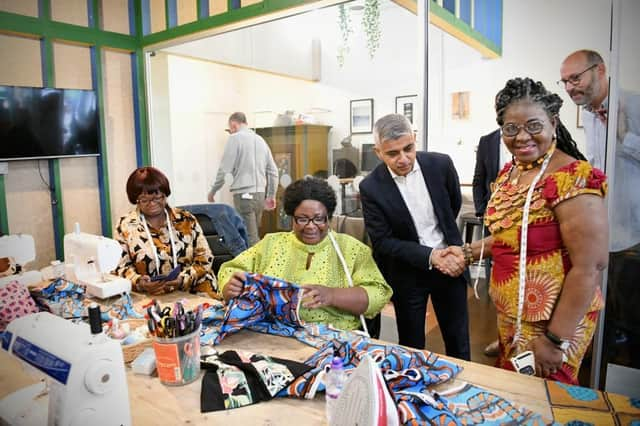 Helen Evans, co-chair of the London Markets Board said: "There has never been a more important time to support and raise the profile of markets in London and that is why I am delighted to co-chair the London Markets Board for its second time.
"I look forward to working with colleagues from across the sector to ensure that London's markets continue to bring vibrancy, opportunity and diversity to the capital's high streets. "
The Blue Market, Bermondsey, was regenerated after receiving £2m of funding from the mayor's Good Growth Fund.
Russell Dryden, a fishmonger who has been operating from the Blue Market for the last 40 years said the regeneration project was a "turning point" in the area's history.
"We now have a solid foundation to build a more positive perception of the area and drive forward the rebirth of the 'Blue' to fulfil the project's long term vision for a modern, cosmopolitan, multicultural, community with a thriving business economy and a vibrant market at its heart," he said.