Post office workers from more than 100 branches across the UK are to vote on whether to strike or not, next month, in a dispute over pay.
This follows a growing trend of strikes across multiple different industries recently, starting with the RMT, which saw 50,000 workers walk out in the biggest rail strike for over three decades.
It has also recently been announced that around 700 British Airways workers, stationed at Heathrow will also walk out during the summer holidays.
Communications Workers Union (CWU) said the larger Royal Mail branches, often located on high streets, will strike soon.
This upcoming strike, if it goes ahead, will be the third national strike by post officer workers this year.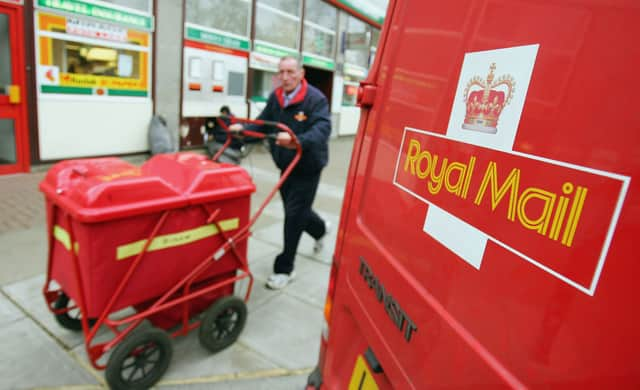 When is the planned strike?
The planned walkout is just for one day, and if it goes ahead, it will be on Monday, July 11.
Why is strike action being considered?
The walk out is a dispute over pay.
The CWU said members had turned down a pay offer that was worth three percent with effect from April as well as a £500 lump sum, which the union claimed was 'well below inflation'.
The strike will see around 1,500 workers walkout, causing 'considerable delays' for consumers, the union warned.
CWU assistant secretary Andy Furey said: "No worker wants to be in this situation, but Post Office bosses can't be surprised that callous decisions are challenged by our members.
"This dispute is about dignity and respect for hard-working employees – essential public servants who, as key workers, provided unprecedented customer service during the pandemic.
"Our members feel betrayed and will not tolerate their living standards being smashed by people in charge of a public service that due to our members' efforts made tens of millions of pounds in annual profits.
"There is more than enough money for a reasonable pay rise – implementing this pay cut is a management choice, not a necessity."
Post Offices in London that will be affected by the planned strike
Harlesden Post Office - 2 Wendover Road
Kingsbury Post Office - 439-441 Kingsbury Road
Northolt Post Office - 46 Mandeville Road
Redditch Post Office - 11 Alcester Street
Southall Post Office - 38 The Broadway
Wealdstone Post Office - 4 - 12 Headstone Drive
Barnet Post Office - 63 - 65 High Street
Canning Town Post Office - 22 Barking Road
Cricklewood Broadway Post Office - 193 Cricklewood Broadway
Golders Green Post Office - 897 Finchley Road
Hampstead Post Office - 79, 91a Hampstead High Street
Harold Hill Post Office - 18 Farnham Road
Kilburn High Road Post Office - 79a Brondesbury Villas
Kingsland High Street Post Office - 118 - 120 Kingsland High Street
Lower Edmonton Post Office - 1 - 7 South Mall
Roman Road Post Office - 138 Roman Road
Stamford Hill Post Office - 250 - 252 Stamford Hill
Baker Street Post Office - 111 Baker Street
Great Portland Street Post Office - 173 Portland Street
Kensington Post Office - 208 - 212 Kensington High Street
Knightsbridge Post Office - 6 Raphael Street
Paddington Quay Post Office - 4C Praed Street
Raynes Park Post Office - 1A Amity Grove
Aldwych Post Office - 95 Aldwych
Brixton Post Office - 242 Ferndale Road
Broadway Post Office - 1 Broadway
City of London Post Office - 12 Eastcheap
Clapham Common Post Office - 161 - 163 Clapham High Street
East Dulwich Post Office - 74 - 76 Lordship Lane
Eccleston Street Post Office - 6 Eccleston Street
High Holborn Post Office - 181 High Holborn
Houndsditch Post Office - 11 White Kennett Street
Islington Post Office - 160 - 161 Upper Street
Kennington Park Post Office - 410 Kennington Road
London Bridge Post Office - 19A Borough High Street
Lupus Street High Street - 121 - 125 Lupus High Street
Mount Pleasant Post Office - Rosebery Avenue
Vauxhall Bridge Road Post Office - 167 Vauxhall Bridge Road