Chechnyan woman fleeing Russian persecution slams Home Office for treatment of refugees 'like rodents'
Lana Estemirova, 28, is from Chechnya, a Russian republic bordering Georgia, which faced bloody wars similar to Putin's invasion of Ukraine in the 1990s.
Watch more of our videos on Shots! 
and live on Freeview channel 276
Visit Shots! now
A Chechnyan woman whose mother is believed to have been murdered by the Russian regime has blasted the Home Office for its "institutionalised cruelty" towards refugees - who she claimed are "treated like rodents".
Lana Estemirova, 28, is from Chechnya, a Russian republic bordering Georgia, which faced bloody wars similar to Putin's invasion of Ukraine in the 1990s as the ex-Soviet state battled to regain control of the province.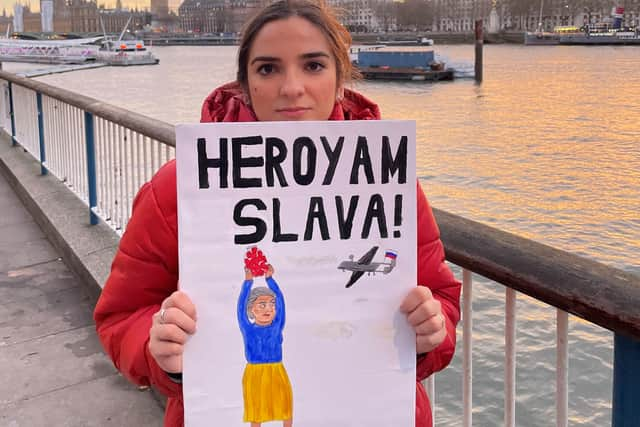 In July 2009, Lana's mother Natalya Estemirova, a human rights activist, was abducted and murdered by unknown individuals, alleged to be connected to the Russian government.
Natalya, who worked for Memorial, an international human rights organisation founded in Russia, was dragged from her home in Chechnya and found with bullet wounds in her head.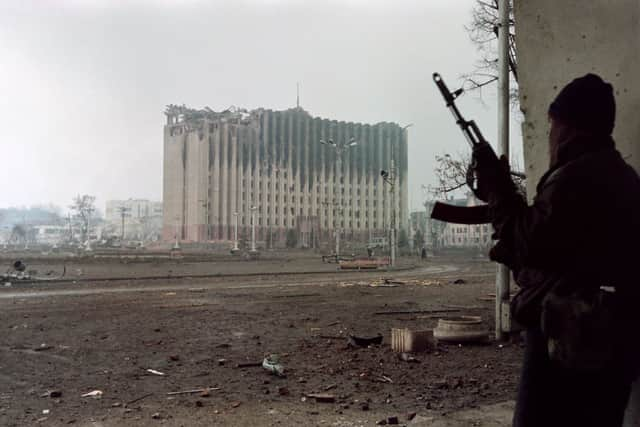 Now her daughter has told how the Home Office's delays in confirming her indefinite leave to remain in the UK left her "in limbo" and "vulnerable" after the Russian war in Ukraine began.
Lana, who lives in east London with her husband, and works for the charity Justice for Journalists, said she was "disgusted" at being left to use her Russian "oppressors" passport.
She applied for the status in November 2021, after living in the UK for 12 years, since 2010, and meeting her husband studying at university at the London School of Economics.
Lana had moved out of Russia to go to school in the UK, after her mother's murder, due to fears for her safety.
It took seven months for her application, which was approved last week, to be granted.
And she told LondonWorld:  "There was complete radio silence. You can't travel once you apply. If you leave the country they withdraw your application. I was in limbo.
"I had to stay here, so I missed my friend's wedding and the funeral of a friend killed in Mariupol… I couldn't support my friend going through cancer treatment.
"The most important thing is feeling that you have no rights - you're in a suspended state and psychologically it's difficult."
She added: "After the war in Ukraine started, I felt disgusted with the fact I have to use this passport.
"I've been using this oppressor's passport since I was 14 but the trauma came to the surface.
"I'm not Russian in any shape or form. I do love Britain, I may not be a fan of the government but I have a lot of faith in British people.
"I feel British in many ways."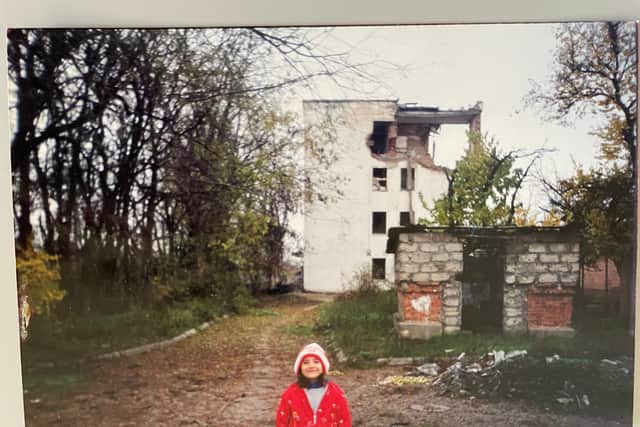 Lana also had problems in 2016 applying for her spousal visa - which saw her passport kept by the Home Office for two-and-a-half years, as she couldn't afford the £800 fast track route.
She is unable to return to her home country, as her outspoken criticism of the regime has put her in danger, and has cut ties to all her Chechnyan family.
"You have to make a choice, either to talk about the crimes and human rights violations happening in Chechnya - or you just live a completely incognito life," Lana said.
"About a third of Chechnyans live abroad for safety reasons. Those with even distant relatives in Chechnya can't criticise the regime.
"Someone might come and threaten your cousin. They might lose their jobs or even their lives.
"My flat - that I've now sold - was raided by the police. They went through my childhood books and ripped pages, there's no home, no family, to go back to.
"I have freedom to talk about human rights violations. But if I still have my Russian passport, it puts you in a very vulnerable position."
Of Natalya's experiences, Lana, who was 15 when her mother was killed, said: "I'm not trying to be my mother.
"She was a very special human who sacrificed everything for helping others.
"I'm sure she would have wanted me to live in safety and I'm sure she would have been in turmoil if she knew that 12 years later I was still vulnerable."
"This country is so much better than this. I've seen so many acts of kindness but cruelty seems to be institionalised by this government both as deliberate policy and incompetence."
A tweet Lana posted about her experiences prompted a flurry of supportive messages, but she said: "It shouldn't take a Twitter scandal to get this decision. It's like they're robots.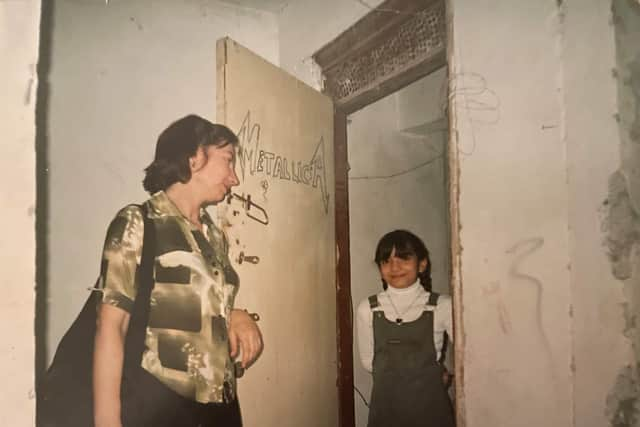 "They have this manual to follow and there is no room for exception but life is made up of exceptions.
"There are people with far worse stories than me, refugees who've been sexually assaulted, who lost families, who lost everything and they're here treated like rodents. It's inhumane."
She added: "My message is you need these people as much as they need you - workers, families, professionals.
"You need all this talent, these dedicated people who came here to build their lives as much as they need you.
"You probably need them more."
A Home Office spokesperson said: "The UK has always offered refuge to those fleeing persecution and oppression.
"Over 70,000 Ukrainian have now arrived safely in the UK through our Ukraine schemes so they can create a life here and we look forward to welcoming thousands more people.
"All indefinite leave to remain applications are considered on a case by case basis."