Two Australian broadcasters were unable to correctly identify UK Prime Minister Liz Truss while commentating on the Queen's funeral, mistaking her for a "minor royal".
The faux pas was made by two broadcasters with 80 years of combined experience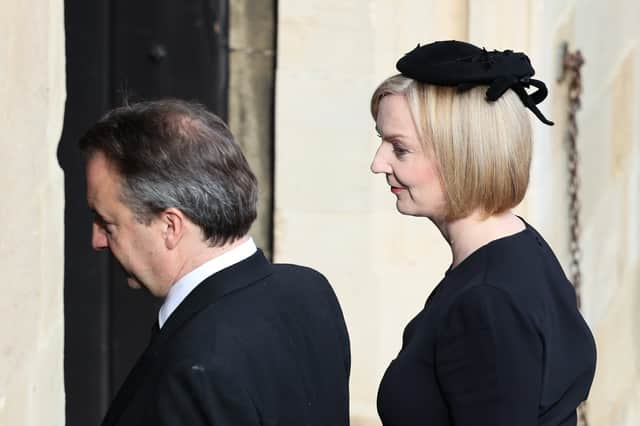 Peter Overton and Tracy Grimshaw, were working for Channel Nine News, and seemed completely perplexed by the sight of Truss with her husband, Hugh O'Leary.
On the footage, you can hear Grimshaw asking "who's this", before Overton chimes in with "hard to identify, maybe minor royals".
Overton eventually concedes "I can't identify them at this point", before Grimshaw continues to speculate that they might be "local dignitaries" of some sort.
But the exchange didn't go on for much longer - as a producer in their ears clearly stepped in to point out it was the prime minister of the UK they were looking at.
The commentary unsurprisingly drew some criticism online.
But some stressed that, in fairness to the two presenters, Truss has only been in the job for less than a fortnight.
And much of her political life has thus far been dominated by coverage of the Queen's death.
While others wryly suggested it speaks to the rate at which the Conservative Party has been going through its leaders.