TfL funding crisis: Sadiq Khan accused of 'dishonesty' over Tube bailout talks
Susan Hall, Conservative group leader at City Hall, has claimed £12 million has been paid in bonuses to top transport executives, blasting the mayor's tactics as "dishonesty".
Watch more of our videos on Shots! 
and live on Freeview channel 276
Visit Shots! now
The London mayor has been accused of "dishonesty" over the TfL bailout talks following warnings a government funding gap could cost the city £12bn in a decade.
Sadiq Khan highlighted the "truly dire economic and social impact" and urged the government to "step up negotiations".
However, Susan Hall, Conservative group leader at City Hall, hit back at Mr Khan over claims that £12m in bonuses was paid to top transport executives, blasting his tactics as "dishonesty".
She said: "Every time the government says 'can you make some savings here and there', Sadiq Khan says 'they're not giving us anything'.
"There's some dishonesty there.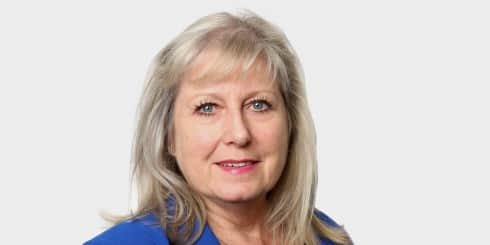 "Only a couple of days ago we saw that top execs at TfL got £12m in bonuses.
"The government's money is our money. They can't just give it away willy nilly."
A spokesperson for the mayor said bonuses were "rightly suspended" during the pandemic and new arrangements were due to "the need to retain talent", while the last annual pay increase for directors, managing directors and the commissioner at TfL was in 2016.
Ms Hall also slammed the suggestion that the government would let TfL fail, saying: "We know the government is going to bail them out to an extent.
"They can't just hand out billions and billions without the mayor giving them some kind of way they're going to look to make any savings."
He said: "It is now only three days until the current TfL funding deal expires, and I continue to urge the government to step up negotiations so we can save London's transport network."
While transport commissioner Andy Byford added: "There can be no UK pandemic recovery without a London recovery, and London's recovery will rely upon its transport system."
Sarah Olney, Liberal Democrat transport spokesperson, said: "With the emergence of Omicron, fewer people will be using TfL services and less revenue will be generated.
"Now is not the time for obstruction or demands for cost-cutting plans."
It comes after the transport secretary Grant Shapps announced an interim week-long extension of the current TfL funding settlement due to expire on December 11.
He told parliament Mr Khan's letter on how TfL and the mayor would raise new income of upto £1bn was "already three weeks past the original deadline of November 12".
Mr Shapps said: "The mayor has been asked to provide more detailed information by December 15.
"We have thus far supported London with over £4 billion funding and will make sure services are protected whilst work on the next settlement is underway."
TfL is expected to aim for financial sustainability by April 2023 and government funding will continue to assist with the running of the network during the intervening months.
In a tweet Mr Shapps said: "We're committed to supporting London and being fair to [the] national taxpayer."
While a key transport union has called for the settlement to provide some "Christmas cheer".
Transport Salaried Staff Association (TSSA) secretary Manuel Cortes, said: "TfL staff and passengers are desperately waiting to hear some good news that their jobs and services will be there to keep our capital city running.
"We hope that this extension of talks will bring some much-needed Christmas cheer... Anything less than that will be an utter betrayal by this government."
A spokesperson for the mayor said: "The secretary of state for transport has repeatedly refused to sit down and talk with the mayor about a long-term funding deal for TfL.
"No deadlines have been missed.  The Government must now stop playing politics and start engaging properly in an issue which is absolutely critical to the future of our country's capital.
"TfL has financial challenges only because Londoners did the right thing and stayed at home during the pandemic.
"It's time for ministers to agree to direct talks so that we can negotiate a fair, long-term funding deal – not just for the benefit of London, but for the national economic recovery."
And the spokesperson added: "TfL senior management payment awards were rightly suspended in the last financial year due to the financial crisis because of the pandemic.
"No bonuses will be paid in this year or next. However, the TfL renumeration committee has proposed a new arrangement for 2021/22 and 2022/23 which would reflect the need for TfL to retain talent while working to reach financial sustainability by April 2023.
"Any performance award earned would only be paid once TfL achieves financial sustainability."
A settlement is expected to be announced on Friday, when the TfL budget committee meets.