He is expected to stay on as prime minister until the autumn.
It's understood Mr Johnson, who is also MP for Uxbridge and South Ruislip, in Hillingdon, west London, spoke to Sir Graham Brady, chairman of the Conservative 1922 Committee, to inform him of his decision.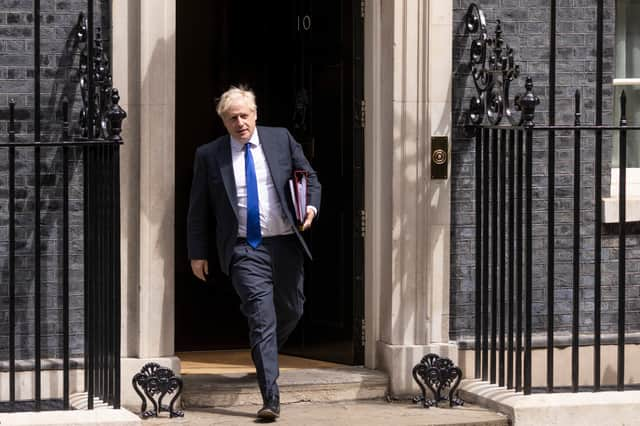 He agreed to stand down in time for a new leader to be in place by the conference in October, the BBC reported.
The decision comes after more than 50 Tory MPs quit the government in a period of less than 48 hours, following the shock resignations of health secretary Sajid Javid and chancellor Rishi Sunak.
In a show of defiance, Mr Johnson had initially vowed to fight on despite mounting calls for him to quit and an ongoing wave of resignations.
The decision will leave a power vacuum at the top of the Conservative Party, with leadership contenders now expected to start declaring their candidacy in the coming days.
Attorney general Suella Braverman told ITV's Robert Peston she intended to make a bid for the leadership last night.
A No 10 spokesman said: "The prime minister will make a statement to the country today."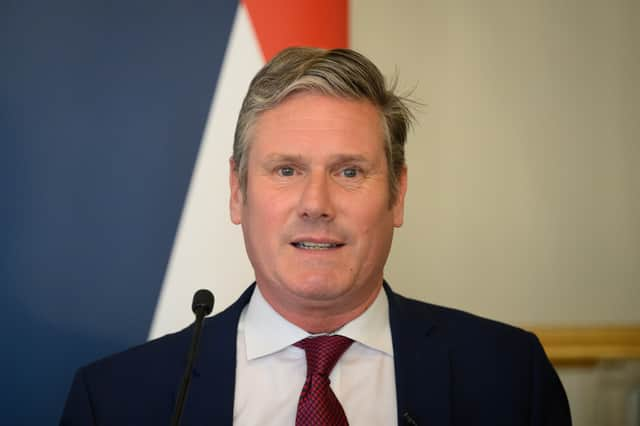 Keir Starmer MP, Leader of the Labour Party, responding to news that the Prime Minister is resigning, said: "It is good news for the country that Boris Johnson has resigned as Prime Minister.
"But it should have happened long ago.
"He was always unfit for office.
"He has been responsible for lies, scandal and fraud on an industrial scale.
"And all those who have been complicit should be utterly ashamed.
"The Tory Party have inflicted chaos upon the country during the worst cost of living crisis in decades.
"And they cannot now pretend they are the ones to sort it out.
"They have been in power for 12 years.
"The damage they have done is profound.
"12 years of economic stagnation.
"12 years of declining public services.
"12 years of empty promises.
"We don't need to change the Tory at the top – we need a proper change of government.
We need a fresh start for Britain."
The mayor of London, Sadiq Khan said: "This has been one of the most shameful sagas in the history of British politics.
"Boris Johnson has presided over a government defined by lies, sleaze, an utter lack of integrity, unlawful behaviour, incompetence, and a damaging culture of impunity in public office.
"At every turn, his government has sought to stoke division, play communities off against one another & level down our capital city for political gain.
"This has caused immense damage - harming our economy, feeding public cynicism & degrading our country in the eyes of the world.
"Truth, decency and integrity in public office matter.
"There will be a collective sigh of relief across the country now he has finally agreed to leave Number 10, but that departure simply cannot wait until the Autumn now so much damage has been done.
"And this goes far wider than one man.
"Boris Johnson was supported, defended and enabled by Conservative Ministers and MPs every step of the way, even though they knew - from the very start - he was unfit to be Prime Minister.
"Londoners and people across Britain are being hit hard by the cost-of-living crisis, spiralling inequality and a stagnating economy.
"It's clear: the Tories are incapable of governing in the national interest and fixing the huge challenges we face.
"The only way our country will be able to get the fresh start it deserves is for the next Prime Minister to call an immediate General Election so we can get rid of this appalling Tory government."