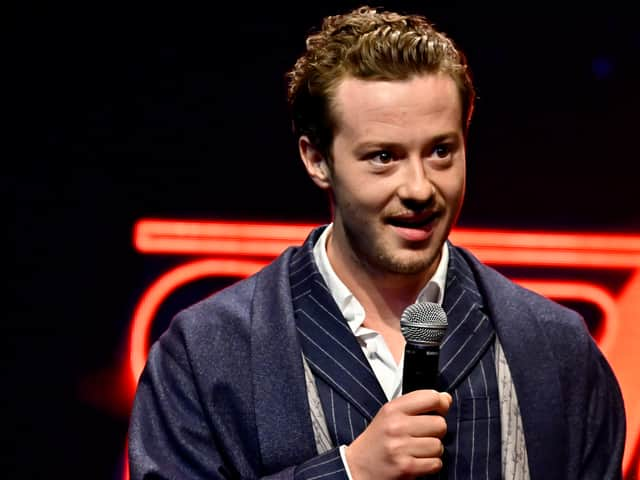 Videos of Stranger Things star Joseph Quinn have gone viral after a fan made him emotional with a moving speech during a Q&A in London.
The actor, who played Eddie Munson in season four of the hit Netflix show, could be seen wiping tears away during his first ever Comic Con appearance at Olympia London.
Videos on social media show Quinn visibly emotional as the fan thanks him for 'making our summer' by taking the time to greet Stranger Things devotees.
In the video, the fan can be heard saying: "Mine's not really a question, it's more an extension of gratitude really.
"I'm sure a lot of us have heard what happened yesterday, whether it's true or not, about how you were treated.
"I won't really comment on it, I just wanted to say, thank you from all of us - we're really grateful you're sharing the time.
"Thank you for signing our things, spending time with us and making our summer."
She added: "I think we've all connected with Eddie for one reason or another."
The comments came after staff at the event allegedly rushed the actor's meet-and-greets with fans and shouted at him for taking too long.
The claims have been disputed by the event's promoter, Showmasters, who said they were "100% untrue".
They wrote: "Joseph was well looked after over the weekend, as we do with all our guests, with Joseph having three members of the professional security team with him, as well as a team of members of Showmasters high end crew to help throughout the day.
"At no point was Joseph at any risk, and there were no issues with his security at any time over the weekend."
Quinn quickly became a favourite among Stranger Things fans, when his character Eddie Munson was introduced in season four of the show.
The character was inspired by the Satanic Panic - a strange phenomenon which swept America in the 1980s and 90s.