Former Health Secretary Matt Hancock and comedian Seann Walsh surprised campmates when they arrived in the I'm A Celebrity, Get Me Out Of Here jungle on Wednesday.
Seann Walsh, 36, from London, seemed to be in shock when he realised who would be making a late entry on the ITV reality series with him. He laughed hysterically as he saw Matt Hancock walking towards him and going in for a welcoming hug.
The pair joined 10 other celebrities, who've ventured to the Australian jungle for the first time in two years, as filming was moved to Wales after being hit with covid travel restrictions.
Despite viewers believing this to be Seann and Matt's first encounter, it actually wasn't as resurfaced footage from a podcast reveals a story about their true first encounter.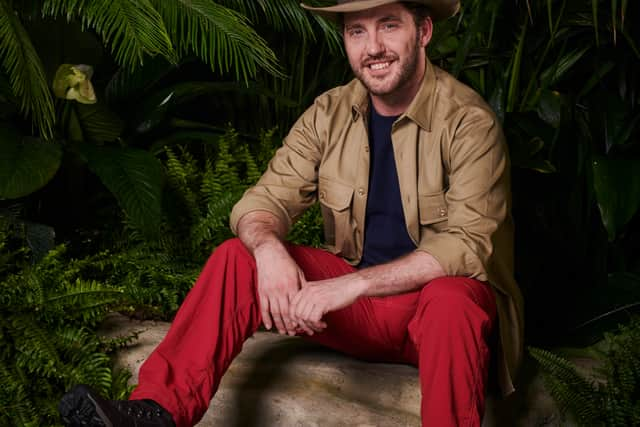 During an appearance on comedian Vittorio Angelone's podcast back in February, Seann recounted the time when he bumped into Matt Hancock, 44, in a lift at a London tube station.
Seann said: "Swear on my life this is crazy. I am in Queensway, Hyde Park tube station, and I get on the lift, and I am standing literally next to Matt Hancock. Who if you remember was caught kissing someone that wasn't his partner."
He continued: "But I thought, 'He probably doesn't know who I am', and I wanted to pull down my mask and go, 'I know how you feel'.
"I swear on my life that's true. How crazy is that? I'm like pulling down my mask going, 'Remember me? I'm the OG. I'm the OG, look. It's me and him'."
Seann Walsh made headlines back in 2018, when he was photographed kissing his Strictly Come Dancing dance partner, Katya Jones, 33. Both of them were in relationships with other people at the time, so they were forced to publicly address the situation and apologise.
Seann added: "Everyone was just looking at the former health secretary that had to deal with the global pandemic as opposed to the guy from the dance show."
Following the incident, Seann split with his fiancée, Rebecca Humphries, and katya Jones separated from her fellow Strictly pro husband the following year.
Matt Hancock's arrival in the camp is controversial for many as he was caught kissing his colleague, whilst the rest of the UK was under strict lockdown restrictions and forbidden from seeing their dying loved ones.
In addition to breaking the covid restrictions, he had also cheated on his wife and the mother of his three children.
After the late arrivals introduced themselves, Loose Women's Charlene White, 42, bluntly asked Matt why he chose to come into the jungle.
Matt Hancock said: "Because the... honest truth, is because there's so few ways in which politicians can show that we're human beings, so I just thought it would be good to do that,"
"I've got a sense of adventure," the former health secretary added.
Other campmates have had strong views, including Boy George, who admitted that he's questioned leaving the camp following Matt's arrival. The 80s pop icon was not allowed to visit his mum while she was in hospital during the Covid-19 pandemic, meanwhile Matt was breaking the rules he had set.