Lily Allen has been trending on Twitter after acknowledging her "privilege" as part of a debate about 'nepotism babies'.
The singer, 37, from London, who is daughter of actor Keith Allen and film producer Alison Owen, has had a successful music career with hits including Smile, Somewhere Only We Know and The Fear.
She joined the ongoing discussion about celebrities who are born into already successful families, after a cover for New York Magazine titled 'The Year of the Nepo Baby' sparked a debate among social media users.
Vulture writer Nate Jones penned an article in the publication, explaining the nepo-baby "label was something you were born with."
"A nepo baby is physical proof that meritocracy is a lie," he wrote. "We love them, we hate them, we disrespect them, we're obsessed with them."
Lily told her 5 million Twitter followers how her upbringing gave her "many opportunities", having earlier tweeted that the nepotism baby theme should be focusing not only on Hollywood stars but also influential people in other professions.
The singer received over 7,000 tweets on her initial post and almost 70,000 likes as commenters argued that she should acknowledge how her family's connections benefitted her career and the impact music can have on the real world.
Joining the debate, Lily wrote: "The nepo babies y'all should be worrying about are the ones working for legal firms,the ones working for banks,and the ones working in politics, If we're talking about real world consequences and robbing people of opportunity. BUT that's none of my business."
The singer later returned to Twitter to acknowledge her own "privilege" and to respond to the backlash surrounding her initial tweet.
She commented: "Look, I seem to have riled people up with my comments about nepo babies. I am nearly 40 years of age and am more than happy, in fact I think it's important to disclose what a privileged upbringing I've had and how that has created so many opportunities for me.
"I mention my age because I haven't always been able to have that conversation, in my twenties I felt very defensive about it,I felt like I worked extremely hard and that I deserved the success that I had.
"that people connected to my songs and that the songs came from me, I also had quite a fraught relationship with some of my family members so it felt difficult for me to attribute my successes to them, at the time."
Lily continued: "But we all know it's more complicated than that.
"It is quite clear that there is a severe lack of representation in the industry where class and race are concerned. Everyone loses as a result.
"I do feel that nepo babies are being somewhat scapegoated here though, there is a wider, societal conversation to be had about wealth inequality, about lack of programs and funding, and I guess that was the point I was trying to make, maybe badly.
"I promise you I'm not rooting for an industry full of people that had childhoods that looked like mine.I just really think that we can't get to a real solution without identifying the real problem, as fun as it is to laugh at the kids of famous people. Nepo babies have feelings."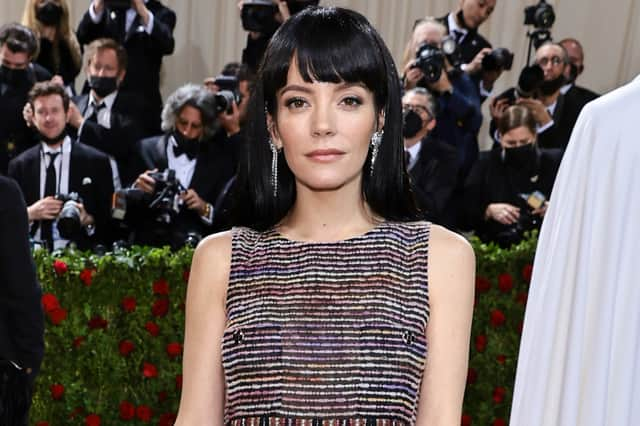 Commenters were quick to praise Lily Allen for speaking out and reassured her that they appreciate the hard work and talent she put into her career.
One wrote: "Lily it is good that you said something. So many people just pull up the ladder when they taste success and never think about those struggling below them. You have empathy and that is a rare thing."
Another said: "👏 yes opportunities were created for you and some things may have been easier for you. But that's nothing without passion, hard work and talent."
A third added: "Sure, you had better access to many opportunities - but that isn't the sole reason of your success. You're genuinely talented, you write and produce great songs with the people you work with. Do not underrate your work because of your upbringing. Eagerly awaiting your next album."