Stacey Solomon has been the victim of online mum shaming after posting pictures of her children playing in the snow.
The Loose Women star, 33, shared a collection of photos on Instagram showing she and her two youngest children enjoying the thick white snow around their home, known as Pickle Cottage.
Her youngest child Rose, one, was seen wearing a warm-looking snowsuit and a cute beanie hat, however the mother-of-four became the subject of criticism after a number of followers began to complain about Rex, three, not wearing a hat.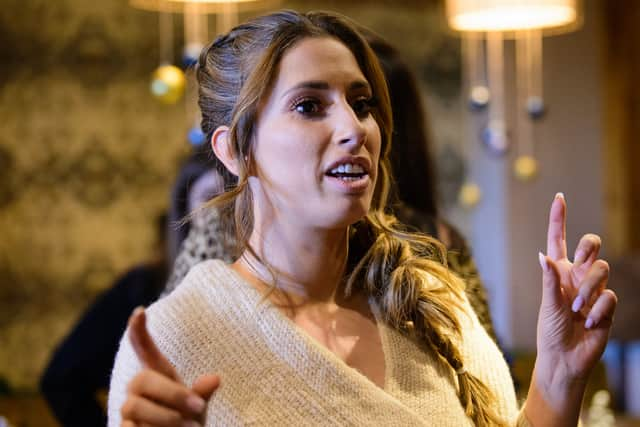 The former Queen of the Jungle captioned the post: "❄️ The First Snow At Pickle Cottage ❄️ 🥲 & Rose's first ever snow 🤍 We woke up to what seemed like Narnia outside the window 😭 and the kids have never been so excited. Our roads hadn't gotten round to being gritted so all school & work was snowed off!
"So we made the most of a very very rare snow day & spent all day in Joes childhood sleigh that he has had since he was 10, making snow angels & having snowball fights.
"It was such a special day that none of us new was coming. Happy Monday everyone… Hope you're ok, and not too snowed in! Lots and lots of love from all of us ❄️🤍"
The post racked up over 330,000 likes and a stream of comments, but among them were those critiquing her parenting style.
One user wrote: "Why wasn't your son wearing a hat? You and Rose were 🙄."
However, a flood of Stacey's followers were quick to defend her from the mum-shaming trolls and admitted they've struggled to get their own children to dress warm in the winter.
"I can't believe some of the comments on here , people are so rude," one wrote.
Another commented: "So I'm hearing nasty people are leaving crappy comments about red not wearing a hat . Im assuming the Aholes don't have children seen as any parent know kids ESPECIALLY at Rex's age don't always want to wear them when it's cold.
"My daughter is five and is exactly the same she won't wear a hat du know why ? Cos she gets to hot when she's running round togged up for the cold. Let's not be Aholes ay @staceysolomon is an incredible mum ❤️so stop trying to mum shame her. More like shame on you you absolute Aholes !"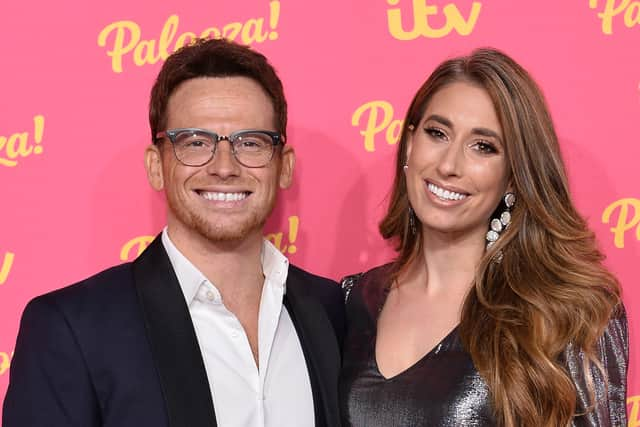 A third added: "Just so you know Stacy my son wouldn't even wear shoes in the winter, the effort it takes I would just give up they will soon learn 😍"
Stacey has two children, Rex and Rosie, with Eastenders star husband Joe Swash - whom she married earlier this year during an intimate wedding at their £1.2 million home.
The pair met in 2010 when Stacey won I'm A Celebrity… Get Me Out Of Here!, and Joe was hosting an ITV2 spin off series from Australia.
Stacey also has another two sons from previous relationships; 10-year-old Leighton and 14-year-old Zachary.