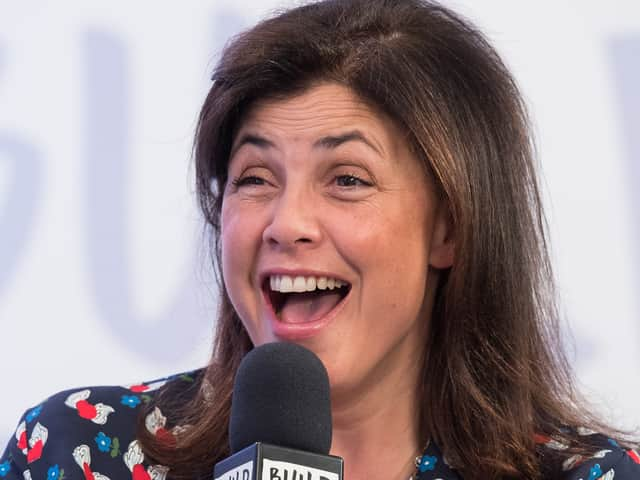 Allsopp, 50, is best known as the the co-host of much loved Channel 4 property programme, 'Location, Location, Location'.
The mother-of-three is no stranger to expressing her opinion and clashing with other social media users, especially Twitter.
Allsopp, however, claimed to have never spoken publicly about Brexit and has never revealed which way she voted in the referendum.
Be that as it may, regardless of which way she voted, some experts say Brexit is partly responsible for the current fuel crisis in the United Kingdom.
"Yesterday I ran out of fuel returning from Buford to London, none available in High Wycombe area, had to leave car as no family member had enough fuel to come and help me. Today I have passed 5 petrol stations in London with ZERO fuel. #UKAutumn21," she tweeted to her more than 425,000 followers.
People on the opposite end of the political spectrum responded to Allsopp's tweet immediately with some telling her that had she voted for Brexit in 2016, she should shoulder some of the blame for what some experts have described as a "national act of immense self-harm".
"This is what you voted for - we tried to warn you," tweeted a man called Richard.
"All down to the Brexit you supported, Kirstie," said a man named Jake.
"And what was it you shouted at Remainers: 'Project fear'?, he added.
Not all of the responses were as measured, in fact, many account holders hurled obscene and often misogynistic abuse at Allsopp.
"Some of the replies to my tweet are frankly scary," Allsopp later tweeted.
However, it wasn't all doom and gloom as she met a "great lad" who helped her to reach London eventually.
"I met a great lad who drove me to London, and someone is collecting the car today, whole thing costing a fortune.
"Those without money to burn are being screwed by this situation," said Allsopp.