Joey Essex has subtly hinted at a relationship with his Dancing on Ice skating partner Vanessa Bauer, after spiralling rumours about the pair.
Hosts Holly Willoughby and Phillip Schofield grilled the reality star on his feelings for his skating partner following their routine.
Viewers of Dancing on Ice took to social media slamming the presenters for their "totally inappropriate" behaviour, which left skater Vanessa Bauer, 26, looking "uncomfortable."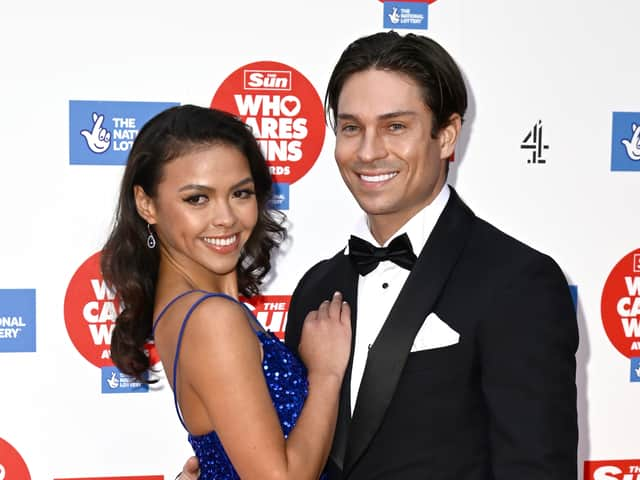 Holly Willoughby started pressing the couple saying: "You were like a real life Sandy and Danny" out there. Have you got something you want to tell us, you two?"
Joey told the hosts: "Danny and Sandy are getting on pretty well" as he looked at his skating partner Vanessa, before adding: "If you know what I mean?" before winking at the audience.
Holly then asked: "I mean, is it going steady, as they'd say in Grease?"
Joey then confirmed: "Of course yeah, always steady," whilst Vanessa looked uncomfortable by the questioning.
Phillip Schofield pushed the couple further by asking: "Are you confirming this?"
The reality star responded with: "I'm not confirming anything" as the pair laughed with each other.
Joey and Vanessa have been making headlines with rumours spiralling that a relationship is blossoming between them.
Tabloids reported back in November that the pair had been "flirting throughout their time rehearsing".
Viewers of the show were left disappointed by the questioning from hosts Holly and Philip on Sunday and called their behaviour "inappropriate".
One Twitter user wrote: "That was a totally unnecessary question and I don't know if it was meant as a joke or whatever but we didn't need to know their dating life"
Another person was left disappointed by Holly's behaviour tweeting: "Didn't need to know. Why was H pushing the matter. So unprofessional."
At third added: "so so disappointed by @hollywills comments!!! uncalled for and unprofessional, shame".
Others were quick to also point out the show's 'curse' as Vanessa has been linked to her dance partners in previous years.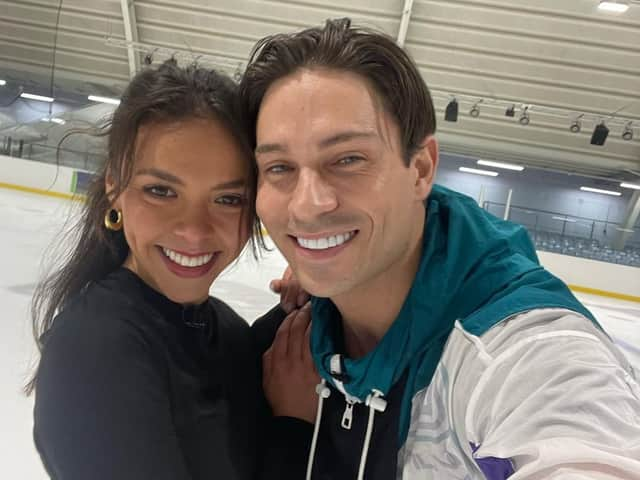 A Twitter user said: "Is it a prerequisite of each years signing that Vanessa gets to have an emotional/romantic attachment with her partner? It's becoming as embarrassing as it is expected these days."
Lorena, 30, said the pair were still in touch and claimed the reality star said he "always" thinks about her.
The model told The Sun: "We have been speaking a bit romantically, Joey told me he always thinks about me.
"He said that he hasn't been able to find that connection with anyone since me and I said, 'Me too. I haven't found it yet either', and Joey said, 'Well, if you come to London I'll come to see you.'
"We both know the attraction is there - the constant love is still there - but I am in different countries working on my singing career and he is in England."