A behind the scenes video from Dancing on Ice has shown Joey Essex asking for his skating partner Vanessa Bauer's phone number amidst spiralling romance rumours.
The former The Only Way is Essex Star, 32 from Southwark, has reportedly been infatuated with his professional skating partner, 26, since they met last year.
ITV's hit figure skating show is set to make a return on Sunday 15 January, with eleven celebrities lined-up to show off their skating skills.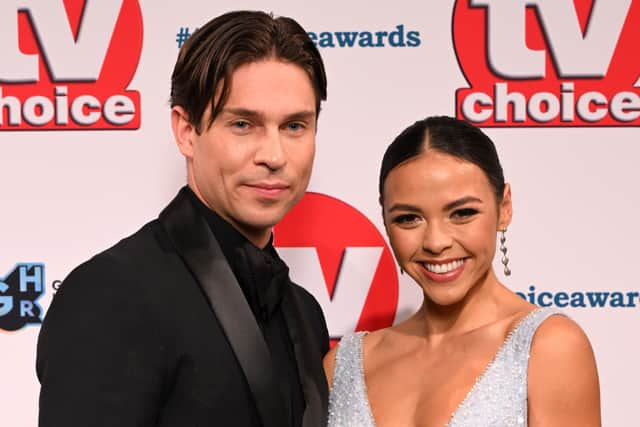 ITV have released a first look clip ahead of the first live show at the weekend, which gives a glimpse into Joey Essex's training.
Joey, who has been romantically linked to his skating partner Vanessa, is seen crashing to the ice and heard saying: "I know now is my time - why do I sound so serious?"
During the first look released by ITV, Joey is also seen exiting the ice rink with his partner, as he asks her: "How do we stay in touch? Do I get your number?"
Vanessa replies: "Of course" as they continue chatting as they head away from the rink.
This week, Joey appeared on ITV's Lorraine where host Lorraine Kelly quizzed the reality star on the growing romance rumours.
The television host said: "You've got lovely Vanessa as your partner. The two of you get on incredibly well. So of course, everybody says you're going out. That is what they say all the time."
Joey Essex skirted around the question, refusing to deny rumours, telling Lorraine: "Lovely girl. What? The tabloids? I mean she's a great partner. She is beautiful, she is a lovely girl and we get on really well.
"It is nice to be with someone who… we literally spend so much time together on the ice so it is nice to er… be happy, yeah."
Back in October, Vanessa was forced to address the rumours and told The Sun: "We are just skating partners."
The professional ice skater was probed further about her relationship with the reality television star and whether there was a relationship blossoming.
Vanessa added: "No, no, we are just skating partners."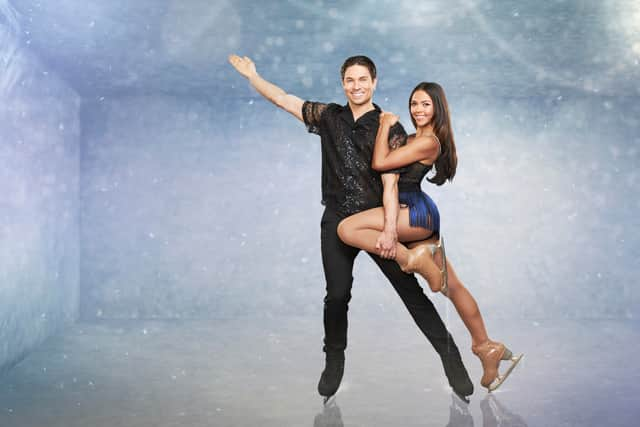 Vanessa's interview took place in October, just days after Joey Essex was seen locking lips with former Love Island contestant Maura Higgins after the Pride of Britain Awards.
Joey was seen kissing the reality star, with reports the couple were planning their first date shortly afterwards, but nothing has been heard from the pair since.
The former TOWIE star has reportedly become infatuated with his skating partner with a source telling The Sun:"They've certainly got close very quickly but maybe it's no surprise – Vanessa is stunning and Joey has always been a charmer.
"As soon as he was paired up with her those who know him reckoned he'd fancy her like mad, and he's clearly not wasting any time making a move."
This is not the first time Vanessa Bauer has had relationship controversy whilst appearing on Dancing on Ice after she left her long-term boyfriend in 2018 around the same time as her skating celebrity Jake Quickenden split from his girlfriend.