Meghan Markle shocked Netflix viewers as she spoke candidly about the fashion rules that she had to follow after joining the Royal Family.
Prince Harry and Meghan, who live in Montecito, California, with their two children Archie and Lilibet, debuted their highly anticipated Netflix docuseries on Thursday (8 December).
The first three episodes, which document the couple between March 2020 to August 2022 ,were watched by millions of people and caused the streaming platform to briefly crashed.
The Duchess of Sussex, 41, has become one of the most recognised women in the world, not only for being married to Prince Harry, but also for her sophisticated and elegant sense of style.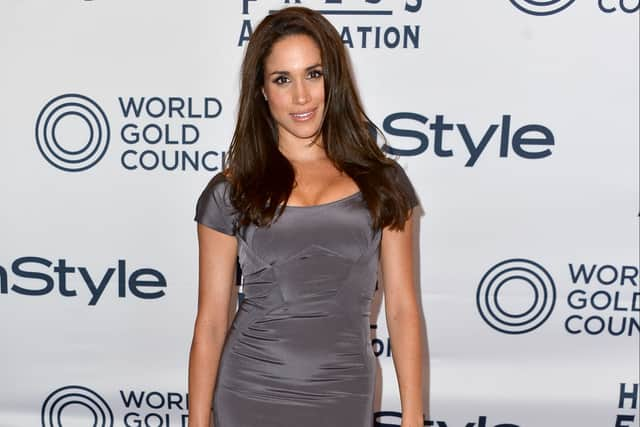 Meghan reveald that after marrying Harry, she would opt for "camel, beige and white" tones because she didn't want to draw attention to herself or embarrass the family and just wanted to "blend in".
Celebrity stylist Mirand Holder explained to LondonWorld how Mehgan's style has changed throughout the years, from when she was an actress on TV series Suits until now.
Miranda said: "Dress codes are tricky enough for the rest of us, let alone when you are joining the Royal Family from overseas shores. Meghan, with her acting background fully understands the power of the language of fashion, so naturally went to great lengths to strike the perfect tone for her new role.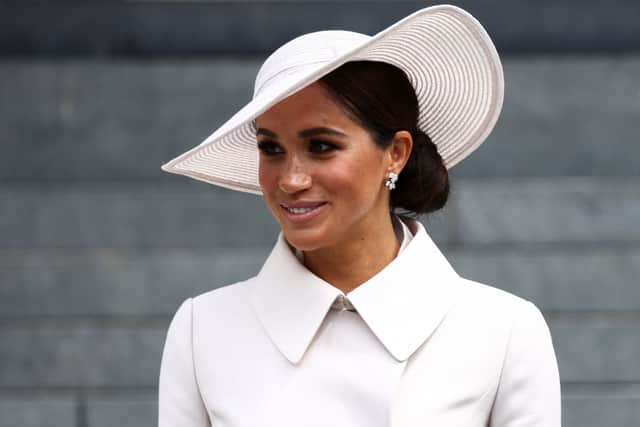 "Meghan's go-to style has always erred on the casual side. Think laid back, California chic, she looks happy and centred in her denims and classic shirts which give an air of freedom to her style. After joining the Monarchy, Meghan's wardrobe became a kaleidoscope of neutral 'hero pieces'.
"In direct contrast to the rainbow of brights preferred by the Queen, Meghan favoured understated tones which complemented her autumnal colouring, creating a luxurious, minimalist wardrobe of tailored separates which still felt relaxed whilst being formal enough for her new role.
"Since returning to the States, we have seen Meghan transition into a new look. She has become more comfortable with who she is and is embracing the spotlight, not being afraid to shine in breathtaking designer gowns that reinforce her star status without overpowering her natural beauty."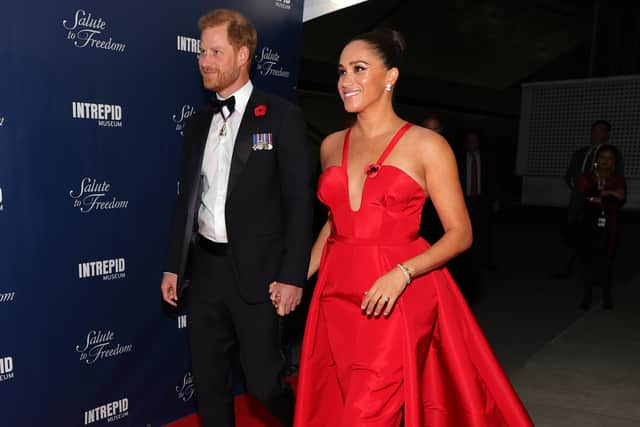 Prince Harry and Meghan met in the summer of 2016 and started dating soon after. They got engaged a year later and went on to tie the knot in May 2018 at Windsor Castle.
The Sussexes gave the public a peek into their life in the first three episodes of their Netflix docuseries, which they wanted to release to give people their side of the story.
The couple were reportedly paid $100 million for the documentary. The second half will be available to watch on Netflix from Thursday 15 December.