DJ and celebrity stylist Alexis Knox reveals how London inspires her creativity as she releases new music
Alexis Knox spoke to LondonWorld about her new summer anthem 'Sober' featuring DJ Tom Hall and Alix Robson, and how the city inspires her fashion and music.
Watch more of our videos on Shots!
and live on Freeview channel 276
Visit Shots! now
One of London's most energetic DJs Alexis Knox has been on the global music scene for over a decade.
The Oxford-born DJ and celebrity fashion stylist has drawn inspiration from the capital throughout her career, from when she styled the likes of Bruno Mars and Little Mix, to the release of her own music.
Her previous music has had support from Spotify's New Music Friday as well as her debut single racking up over two million streams and reaching number three on the iTunes dance charts.
East London and Oxford continue to provide inspiration for Alexis' latest single 'Sober' featuring DJ Tom Hall and singer song-writer Alix Robson, released on June 10.
Alexis Knox spoke to LondonWorld about the new "upbeat, fun, summer anthem sound" and the importance of expressing oneself through community and communication.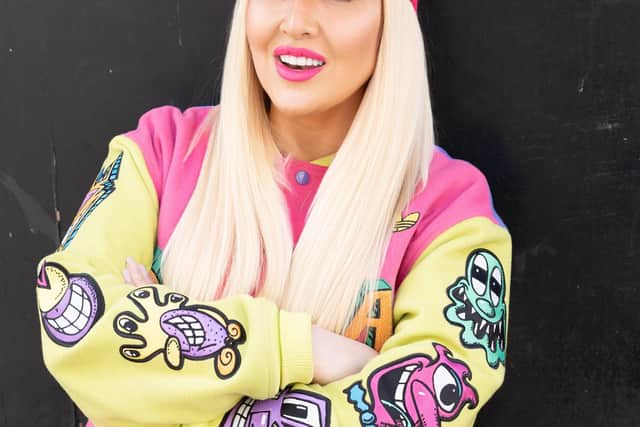 Keeping Roots
The 35-year-old DJ and stylist was always aware of her community and environment when growing up in Oxford, as "our house was always full of dance and pop music."
Alexis said: "It's a small city but a very artistic city, with a huge international history. I was always aware how famous Oxford was and how it had created many famous names.
"At home I was always free to express myself in the way I dressed and presented myself, [and East London] is another home from home and will always be a source of inspiration."
Alexis, who lived in east London for 15 years, added: "I love how many different cultures live side-by-side which creates the most eclectic interesting experiences.
"Nightlife is another huge inspiration - I love all the sub cultures and small movements that happen by night, that eventually have influence that filters up through the creative system into the mainstream pop culture and then into the world we all know on our High Streets and homes."
Express Yourself
Alexis Knox's DJ-sets can be heard regularly across the capital and at her residency at Heaven London - Europe's largest LGBTQ+ venue.
She can also be found at guest spots such as the iconic HE.SHE.THEY, including when it touched down at the Ministry of Sound, and on Instagram under the handle @alexisknox, where she boasts 24.7k followers.
When asked what Alexis wanted to express through her music and fashion style, she said:
"For me, expression is all about communicating what I hope to positively influence on other people, which is my sense of energy, loving life and trying to make a good time out of any time."
Alexis appeared on Channel 4's New Look Style the Nation as a fashion mentor and has styled many celebrities including Miley Cyrus and Rita Ora.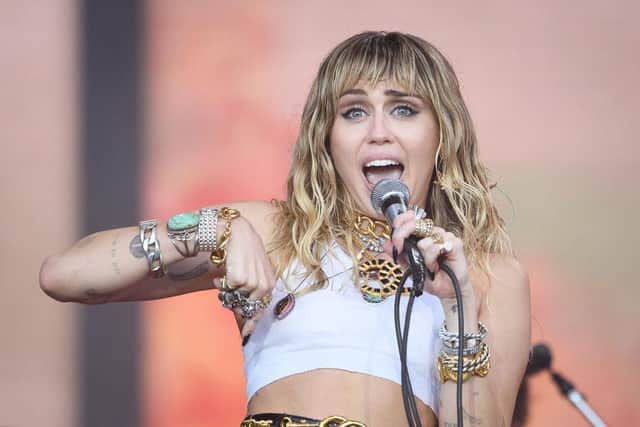 "I've always been drawn to colourful, bright, uplifting environments, clothes and music. Managing our surroundings and what we expose ourselves to is a super important responsibility we have for our own well-being, and I find adding as much happiness in me and around me only makes for a better time," Alexis said.
'Motivate people … greatest gift'
Alexis has continued to find success by signing a new multi-single deal with label Perfect Havoc, alongside her recent release of 'Sober' with Tom Hall and Alix Robson.
The two DJs were connected through the label, yet Alexis had played Tom's songs throughout her 10-year career.
Alexis said: "Alix is an incredible singer songwriter and so talented, and Tom is a DJ and producer I really love and respect - I have played [Tom's] music out and about so when we were connected through the record label to collaborate, it made sense.
"The idea behind this song is all about breakups and pouring your heart out to your friends, and realising you've been pouring a little too much when you start missing your ex and then you wonder if you're still sober - I think a few of us have been there!"
Alexis' latest music matches the energy of her DJ sets heard across London nightlife, being fun, upbeat, uplifting and the perfect beat to get you out of a funk.
"If my music can motivate people that would be the greatest gift - as long as it puts a smile on peoples face and makes them feel good then that's my job done!" she added.
Breaking through
In the predominantly male mainstream scene of commercial dance music, Alexis hopes to break through with her fresh, female energy and dreams of being part of a top ten that sees as many women producers as males, dominating the charts.
Not only does she think it is important to break this trend, but it is important to know how to.
Alexis said: "I feel it starts in education and letting girls know it's even a viable career choice. I think with time more female producers will break into the mainstream and be an inspiration to those younger girls coming up.
"I think as it's deemed a technical career often people presume technical things are for boys but as we know us ladies have no limits."
The celebrity stylist can bring a wealth of knowledge to breaking through in music production, as she has already found success in the fashion industry.
She said: "I had the pleasure of working with Miley Cyrus and it was a great surprise to see an outfit I had commissioned for her from the London based designers Meat Clothing appear in New York's Hard Rock café as an installation piece!
"To feel a part of pop icon history was a really surreal moving moment."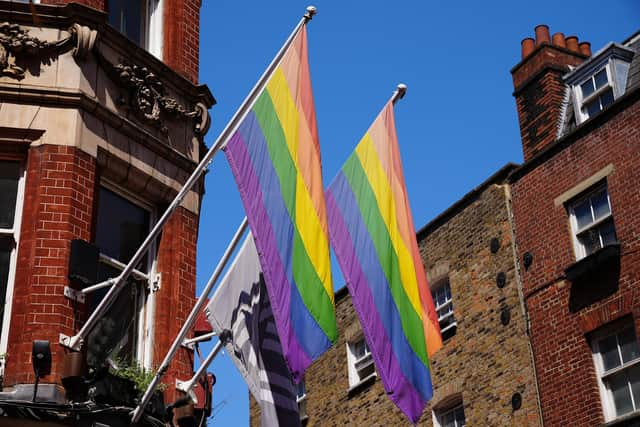 Taking Pride
As we approach Pride weekend 2022 in London, seeing a whole host of vibrant and happy events from July 2, Alexis Knox will be at the forefront providing upbeat dance music.
She will be warming up the weekend ahead of London's Pride Parade by DJing for Southern Comfort at their pop-up bar in Soho, before returning to residency at Heaven London, to celebrate the LGBTQ+ community.
Alexis said: "Community is number one, whether your community is in real life or online, you will always find like-minded souls if you are open and frank.
"I've never met a happy person who spreads hate, so try to lead with empathy when someone is harsh towards you and simply wish them love and happiness.
"The more you do 'you', the more 'you' will come back to you, in forms of inspiration and friendships. It's not the easiest road to take but the most rewarding."