Oxford Street American candy and souvenir stores investigated for business rates evasion and fake goods
An investigation into the legitimacy of American candy and souvenir stores on Oxford Street is being carried out by Westminster Council.
Watch more of our videos on Shots!
and live on Freeview channel 276
Visit Shots! now
The local authority is looking into American candy and souvenir stores for business rates evasion amounting to £7.9million, after seizing £474,900 worth of counterfeit and illegal goods.
The investigation began into the shops after complaints were made about trading standards in stores, with suspicions as to how they are commercially viable.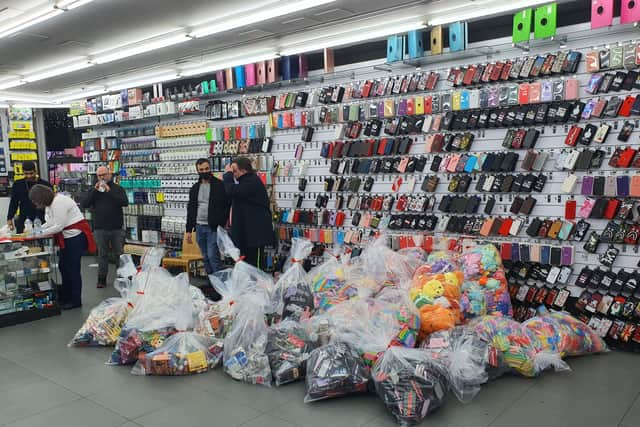 Londoners have been left baffled by the rapid rise of American candy shops in the West End.
There are currently nine identical shops along Oxford Street, with one every 250 metres in the wider area.
Now after investigating, the council says "we believe that these properties are used to avoid business rate bills and possibly commit other offences", and is taking action.
The council wrote to 28 freeholders urging them to consider the impact the US stores have on the street.
Council leader Cllr Adam Hug said that Londoners already noticed the intrusion.
He said: "Anyone walking down Oxford Street is struck by the ever expanding number of US style sweet shops and the poor quality souvenir outlets.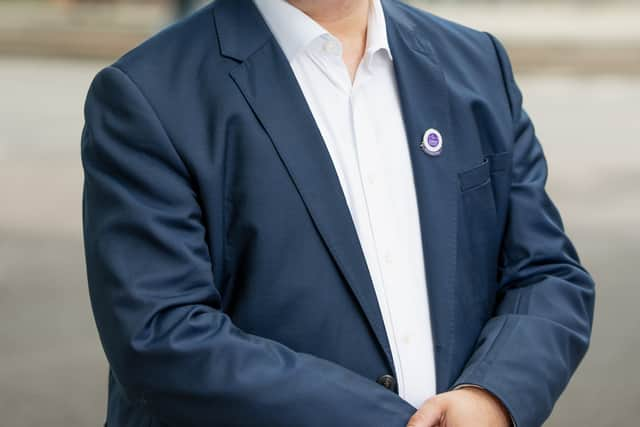 "They are not only an eye sore; they are a threat to the status and value of what is supposed to be the nation's premier shopping street."
The expansion of US themed-stores began in 2018, and although there are nine different stores located on the UK's busiest shopping street, most of them sell and advertise similar goods.
"The problem is that owners of buildings are turning a blind eye to those who sublet them as it means they are not liable for business rates. That's why we have a rash of US candy stores in prestige locations," said Cllr Hug.
"This needs to stop and we will be stepping up the pressure on landlords to make it clear they are responsible for Oxford Street being overrun with these kinds of stores.
"The people selling overpriced and often out-of-date sweets are cheating the UK taxpayer and very often swindling their customers into the bargain."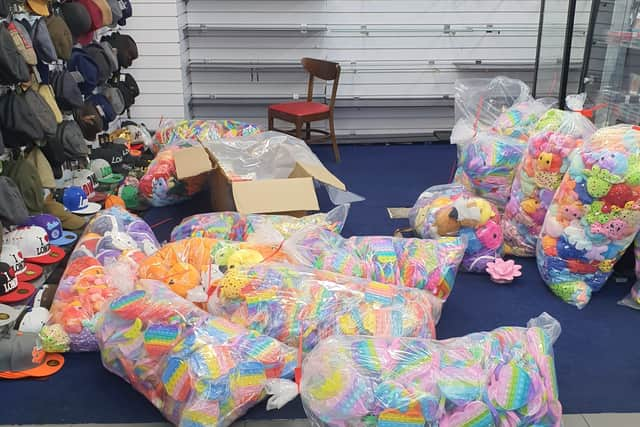 Customers sent various complaints about the properties to the council including those about prices not being displayed, false advertising, sex novetly sweets, counterfeit chocolate and potential breaches of Covid-19 opening conditions.
Westminster Council has taken action against various properties under civil proceedings, including planning enforcement action where the premises are advertising illegally.
However, the local authority said this has become difficult due to complex chains or leases, and licences in place.
The council said: "We are urging owners with voids to take advantage of initiatives like our West End pop-up scheme.
"[This] has helped some landlords secure a reduction of 70% in the business rates liability through the application of a community rate for the council's pop-ups."
Since the investigation began, the city council has seized thousands of pounds worth of fake or dangerous goods from the stores.
In one week, the authority discovered nearly 4,500 disposable vapes, containing excessive levels of nicotine or not conforming to the UK standards.
A normal vape allows the user 600 puffs, while the illegal ones up to 5,000.
Approximately £10,000 worth of CBD products have also been seized under Novel Food regulations, while nearly 2,500 toys have been taken due to not meeting safety standards.