Notting Hill Carnival: Campaign to inspire more female DJs to enter sound system scene
Pioneering DJ Linett Kamala sets up a mentoring programme to bring more women into soundsystem scene.
Watch more of our videos on Shots! 
and live on Freeview channel 276
Visit Shots! now
A Notting Hill Carnival pioneer has launched a campaign to bring more women into the festival's soundsystem scene with a new grassroots mentoring programme.
Linett Kamala, who is now a board director at Carnival, got her first taste of the festival at the age of 15, when she became one of the first festival's female DJs.
Last year she piloted her Lin Kam Art Sound System Futures Programme, which helps educate and empower young talent to further develop UK sound system culture.
Now she has partnered with Guinness to support up-and-coming soundsystem operators, DJs and producers hoping to break into the scene.
The mentorship programme, called 'Original Sounds Collective', has been created specifically for women in Sound Systems, will include bespoke training, experiences and access to new equipment.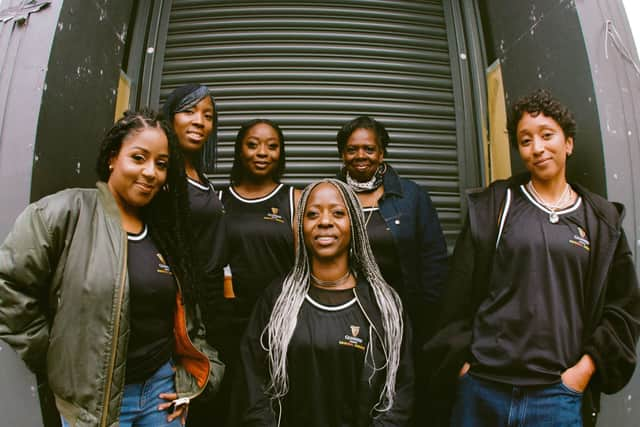 The mentor lineup includes the carnival legends Dubplate Pearl and Ella Davidson-Smith.
The 'Original Sounds Collective' will form part of Guinness' wider activation plan at Carnival. This includes a partnership with legendary sound system Disco Hustlers.
Over the weekend, the 'Original Sounds Collective' will have the chance to be immersed in the sound-system in action, before taking to a stage at Carnival 2024 and other Guinness events as a culmination of their training and development.
Kamala said: "Women have paved the way within Carnival culture in the U.K. since it began, in fact, Notting Hill Carnival was founded by a female community activist, Rhaune Laslett in 1966.
"Yet, within sound system culture we still see a disparity between men and women when it comes to opportunities and exposure, as the leading figures are predominantly male.
"That's why initiatives like this are so vital to changing the narrative and wouldn't be possible without Guinness' shared culture and commitment to supporting the past, present and future women of Carnival."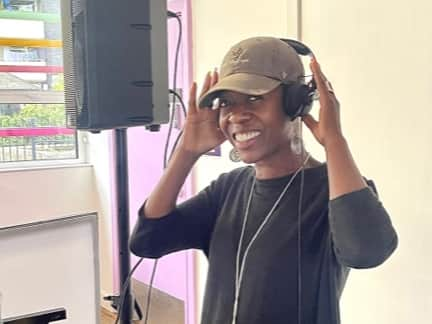 In a previous interview with LondonWorld Kamala shared her experience of her first Carnival DJ set back in 1985: "As a teenager, I knew I wasn't going to be wearing a flimsy costume, it just wasn't me.
"But I still wanted to be involved in Carnival so it was a lovely way to do that.
"Carnival for me means everything, its life.
"Once the Carnival bug bites you, it doesn't matter who you are, that's it."
A keen historian, Kamala is committed to sharing Carnival's historical roots.
Carnival was born in the aftermath of the Notting Hill riots and also of the brutal murder of Kelso Cochrane in Ladbroke Grove in 1959.
Mr Cochrane, 32, from Antigua was walking along Southam Street (now the Edenham estate, including the Trellick Tower) when a gang of white youths attacked and stabbed him with a stiletto knife.
His murder, outside of the Earl of Warwick pub on Golborne Road, is still unsolved and caused outcry amongst the community.
Keslo's funeral was attended by hundreds of people, both white and black.
"When you try to piece together the pieces of the jigsaw you get more of a sense of what the actual event means," Kamala explained.
"Carnival is a beautiful demonstration of unity and it shows that the racists didn't win."