A police officer fought off a man wielding a knife who had charged at him while he was at Horse Guards Parade, a court has heard.
Prashanth Kandhaiah claims that he was hoping the officers would shoot him, and denies the charge of grievous bodily harm against him at Southwark Crown Court.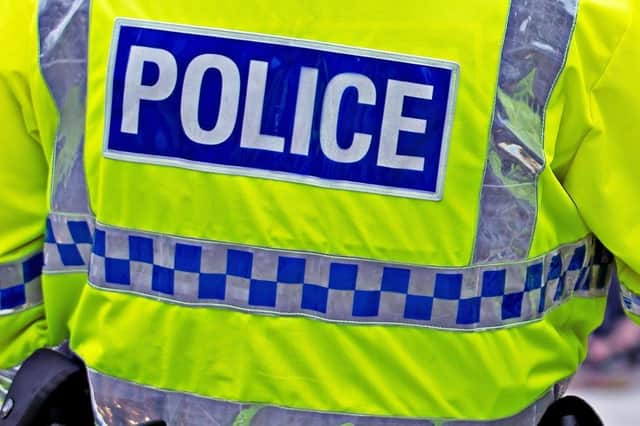 Mr Kandhaiah narrowly avoided being shot by PC Ravinder Digpaul, who had pulled his Glock on the 30-year-old and was about to shoot before he was Tasered by PC Ryan Pariso.
PC Digpaul had fallen onto his back aftering being charged by Mr Kandhaiah on April 18 of this year, and dropped his rifle but had managed to grab for his Glock pistol before PC Pariso intervened.
Prosecutor Suki Dhadda said Mr Kandhaiah "chose his moment, taking a knife out of his jacket pocket which he had transported from his home address that morning, and ran directly towards the officers."
She continued: "PC Digpaul saw the blade pointing upwards and the edge held towards him. PC Digpaul formed the view the defendant was targeting him. He appeared to be heading straight for him."
Ms Dhadda described how PC Digpaul was unable to point his rifle at Mr Kandhaiah accurately due to being closed down so quickly, and fell upon his weapon while trying to back away from his assailant.
Ms Dhadda said: "He [PC Digpaul] fell on to his weapon and saw parts of it come away. While on the floor, Mr Kandhaiah was stood over him, swinging the knife in his direction."
She added: "The officer kicked out at him, preventing him from coming closer to him."
The prosecutor explained how the officer had managed to reach for his pistol and had it pointed at Mr Kandhaiah with the first level of tension engaged, when PC Pariso Tasered the knifeman and got the situation under control.
CCTV footage of the incident shows Mr Kandhaiah being pinned to the ground and can be heard saying: "please shoot me."
The 30-year-old later told police while under questioning that he had no intention of stabbing PC Digpaul but that he was hoping to be shot by the officers as he wanted to kill himself.
Mr Kandhaiah denies the charge of attempted grievous bodily harm with the Southwark Crown Court trial to continue.