Her Majesty the Queen's lying-in-state at the Palace of Westminster opens today at 5pm and will be open 24-hours a day until 6.30am on Monday, September 19.
The procession will journey from Buckingham Palace to Westminster Hall and the cortege will pass via the Mall, Horse Guards, Whitehall and Parliament Street.
Guidance from the Department of Digital, Culture, Media and Sport (DCMS) forewarned very long queues and airport-style security procedures, with a strict one-small-bag policy in operation.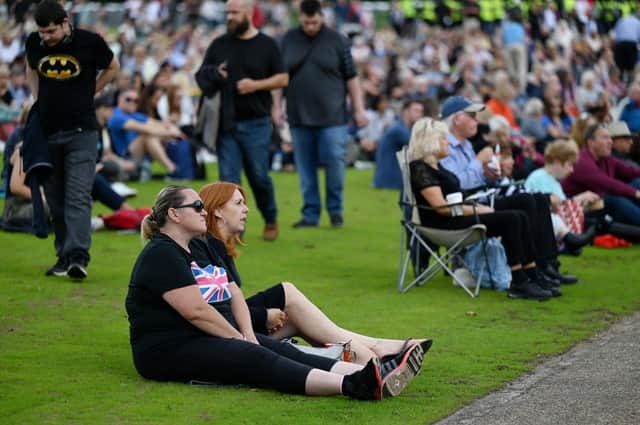 A short service at Westminster Hall will take place before the lying-in-state opens to members of the public at 5pm.
Government guidance advises public transport, walking and cycling for public mourners to access the queue.
Which tube stations are nearest to the procession?
Public transport in London is expected to be extremely busy during this period and mourners are advised to be prepared for very long queues by foot.
Large queues have already formed along Albert Embankment ahead of the procession.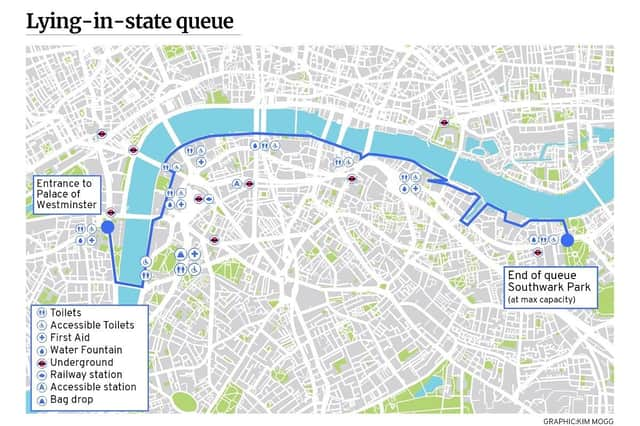 The nearest stations to the bag drop facilities are Westminster and Lambeth North.
The queue begins at Southwark Park, with additional toilet, water and access facilities.
The nearest underground station to Southwark Park is Bermondsey.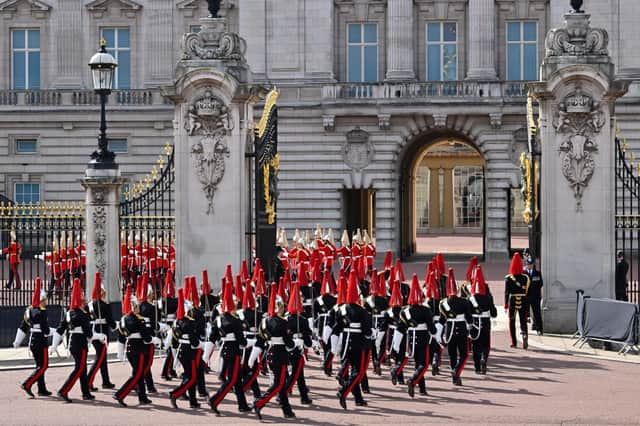 City Hall is equipped with toilet, water, access and medical supplies and its nearest underground station is London Bridge.
West of London Bridge are Borough Market and Tate Modern; each of these sites are equipped with toilets and disabled access.
Tate Modern also has a water point.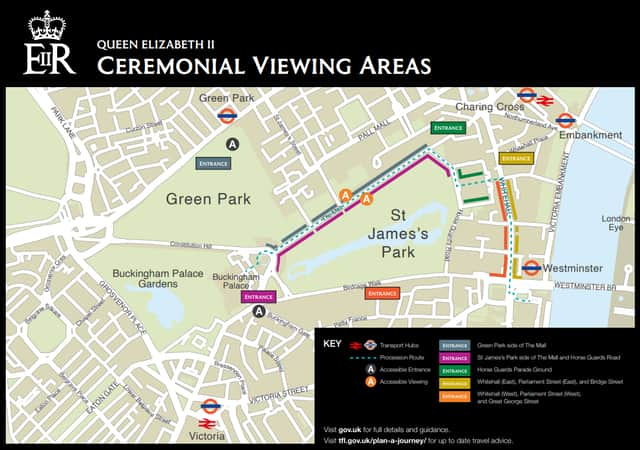 Underground tube stations Waterloo, Waterloo East, Southwark and Lambeth North are located to the west end of the queue and have multiple facilities nearby.
Head to the National Theatre or London Eye for facilities.
There is a bag drop at Archbishop's Park by St Thomas's Hospital.
The nearest underground tube station is Lambeth North.
Westminster underground station is nearest to the Palace of Westminster, where the Queen will be lying-in-state.
Alternative tube stations nearby to the palace are St. James's Park, Embankment and Charing Cross.
Transport for London (TfL)'s full travel advice for the mourning period can be found here.
Step-free access is available for those who need it and the security search point and Palace of Westminster each have step-free access.
Strict security measures are in place at the lying-in-state procession today and police may conduct searches while people are queuing.