Exclusive: London petrol station charging £2.38 a litre as cost of living crisis bites
The South Kensington Gulf garage is charging way above the UK's average petrol price of £1.82 per litre.
Watch more of our videos on Shots!
and live on Freeview channel 276
Visit Shots! now
Spiralling fuel costs have prompted the Gulf services, in Sloane Avenue, in South Kensington, to increase prices petrol prices well beyond £2.
With fuel prices sky-rocketing, LondonWorld reporter Claudia Marquis headed out in the capital to check on petrol and diesel costs throughout the city.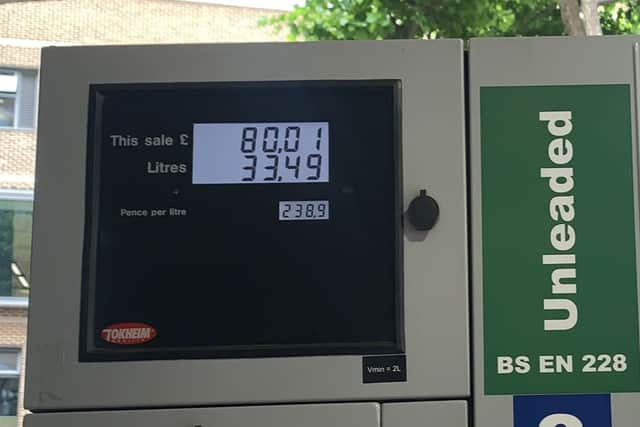 And at the Gulf station - in upmarket Chelsea - a tank of just over 33 litres would have cost a whopping £80.
The UK's current average petrol price is £1.82 per litre - as the cost to fill up an average family car hit £100 on Wednesday.
Meanwhile, at the Shell services on Queenstown Road, in Nine Elms, in Battersea, the cost of filling up rose by 3p a litre, while LondonWorld was filming at the location.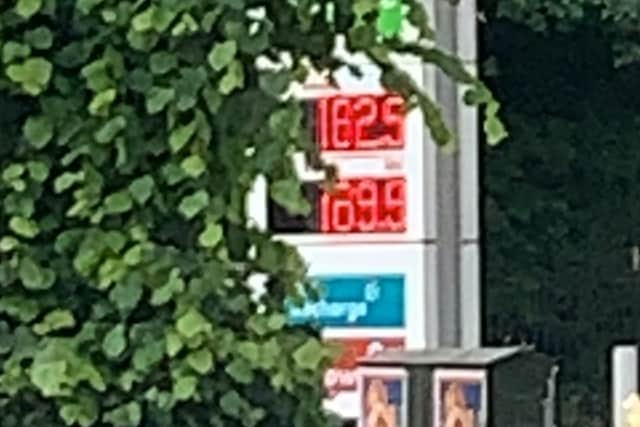 Speaking yesterday, Thursday, June 9, Claudia said: "I'm standing at the petrol station off Battersea Park Road, where only moments ago the price per litre was £1.82.
"However, in the last three minutes the price has gone up by 3p - it's now £1.85 for petrol."
And on Wednesday, the price at the Shell garage went up by 11p from £1.71 per litre of petrol.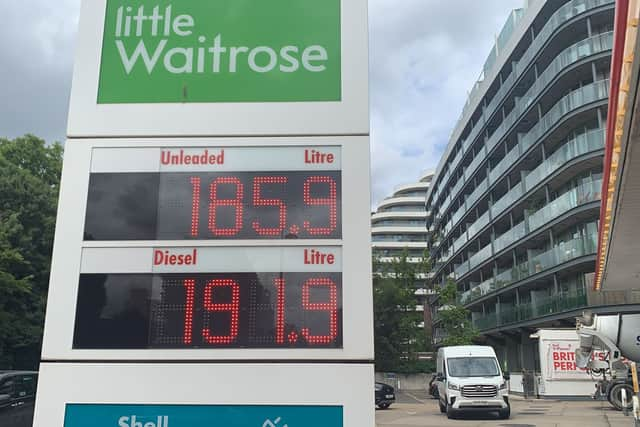 Fuel advice from the AA
Jack Cousens, head of roads policy at the AA, said: "There are around 8,000 petrol stations in the UK so it's pretty hard to know where has the most expensive petrol per litre but London tends to be at the more expensive end.
"It also tends to be in more rural areas where it's a little bit more expensive than normal.
"If you're lucky enough to have a supermarket fuel station nearby, that tends to drag down prices in the area, as they have more flexibility, meaning other retailers try and bring their prices into line.
"But that effect has diminished somewhat, so it really is a case of shopping around."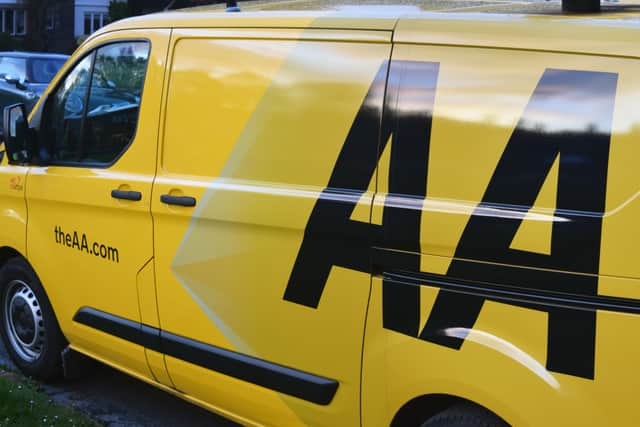 He advised AA members to download the company's app and make use of their fuel price checker tool, which compares petrol stations in your area to find the best price.
Asked whether prices would continue to rise, Jack said: "Things are volatile at the moment.
"Prices go up like a rocket and come down like a feather. We're hoping, although it might be a bit painful for a while longer, it will settle and very slowly start coming down again.
"The much discussed national average of £2 a litre, I don't think that will happen nationally.
"That's not to say individual retailers as you have seen won't get there and go above and beyond."
Why is petrol so expensive?
The increasing price of crude oil is causing petrol and diesel prices to skyrocket.
During the pandemic, suppliers slashed production due to a drop a demand, and now they are struggling to scale back up.
Russia is the second largest crude oil exporter in the world, and so the invasion of Ukraine has had an impact.
EU leaders have agreed to ban most Russian oil imports by the end of the year, and the US has enacted a total ban.
This has caused demand for oil from other suppliers to rocket, resulting in higher prices.