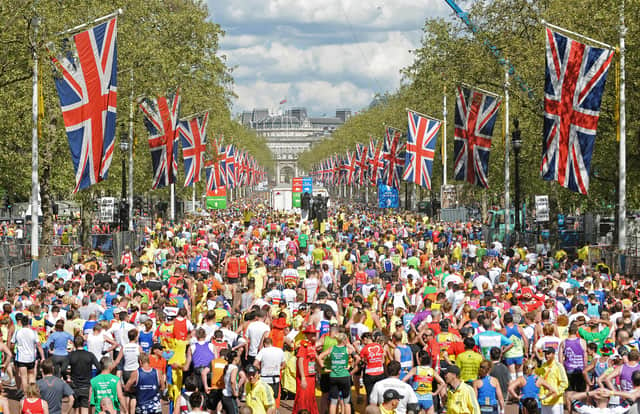 The London Marathon is returning to the capital next month and if you're wondering how to watch it in person, we've got you covered.
The gruelling 26.2-mile race will depart from Blackheath on Sunday, October 2 for its third and final autumn event due to the Covid pandemic.
More than 40,000 people have signed up to take part in the London-based race with another 10,000 expected to run a virtual version at home.
Spectators and supporters are also expected to flock to the capital in their thousands to cheer on their loved ones and get involved with the day from the sidelines.
But some areas including by the Cutty Sark and St James's Park get very busy on Marathon Day, while The Highway will enable you to see everyone pass twice!
Areas further out of central London, such as Bermondsey and Rotherhithe are said to be slightly quieter if you don't want to be right in and among the chaos.
The Mall at the iconic Buckingham Palace is the finish line for the 2022 event.
Landmarks to look out for:
Mile 6: Cutty Sark
Mile 12: Tower Bridge
Mile 18: Canary Wharf skyscraper
Mile 22: Tower of London
Mile 25: London Eye (on opposite Embankment)
Mile 25: Big Ben
Mile 26: Buckingham Palace