The levels of deprivation in London are falling at a much faster rate than the rest of the UK, according to census data from 2021 and the Office for National Statistics (ONS) definition of deprivation.
LondondWorld compared the census data from 2011 to 2021, and found that nine of the top 10 fastest improving areas were all in the capital.
Newham was the local authority that saw the greatest change in the levels of deprivation witnessed, with 39.3% classed as 'not deprived' in 2021 when compared with 25% in 2011, a change of 14.3%.
The next quickest improving London council area was Tower Hamlets, which has seen a 13.7% change in deprivation levels, from 32.7% of residents not being deprived in 2011 and 46.4% being classed as such in 2021.
Hackney was next on the list, with a change in those being classed as not deprived of 13.5%, from 31.5% in 2011 to 45% in 2021.
The other London councils where deprivation levels were changing the fastest were Southwark (12.4% improvement), Islington (11.7%), Greenwich (11%), Waltham Forest (11%), Westminster (10.9%) and Lambeth (10.2%).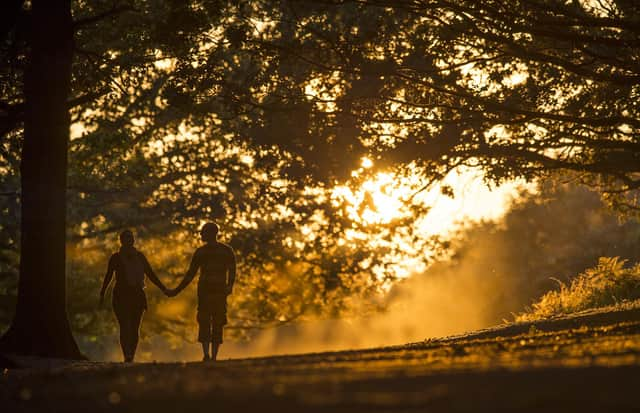 The council with the highest level of residents being classed as 'not deprived' was Richmond upon Thames, with 61% meeting this criteria in 2021.
It was also the London local authority with the lowest change (3.4%) when compared to levels in 2011 (57.6%), highlighting how wealth is often preserved over time and less subject to changing economic environments.
Council 'not deprived' increases between 2011 and 2021:
Newham (14.3%)
Tower Hamlets (13.7%)
Hackney (13.5%)
Southwark (12.4%)
Islington (11.7%)
Greenwich (11%)
Waltham Forest (11%)
Westminster (10.9%)
Lambeth (10.2%)
Hammersmith and Fulham (9.9%) 
Camden (9.6%)
Barking and Dagenham (9.4%) 
Brent (9%) 
Kensington and Chelsea (8.9%) 
Lewisham (8.9%) 
Ealing (8.7%) 
Wandsworth (8%) 
Haringey (7.7%) 
Havering (7.6%) 
Redbridge (7.5%) 
Merton (7.4%) 
Croydon (7%) 
Bexley (7%) 
Harrow (7%) 
Hounslow (6.8%) 
Barnet (6.3%) 
Bromley (6.2%) 
Enfield (6.1%) 
Hillingdon (5.8%)
Sutton (5.3%)
Kingston upon Thames (5.3%) 
Richmond upon Thames (3.4%)
The ONS definition for deprivation does not take income into account as you might expect, but instead looks at unemployment, low qualification levels, poor health and bad housing.
By these criteria more than half of all households in England and Wales (52%) were classed as being deprived in at least one of the above factors in 2021, making a total of 12.8 million households.
However, this figure is down from the 58% of households that fell into this category in 2011.