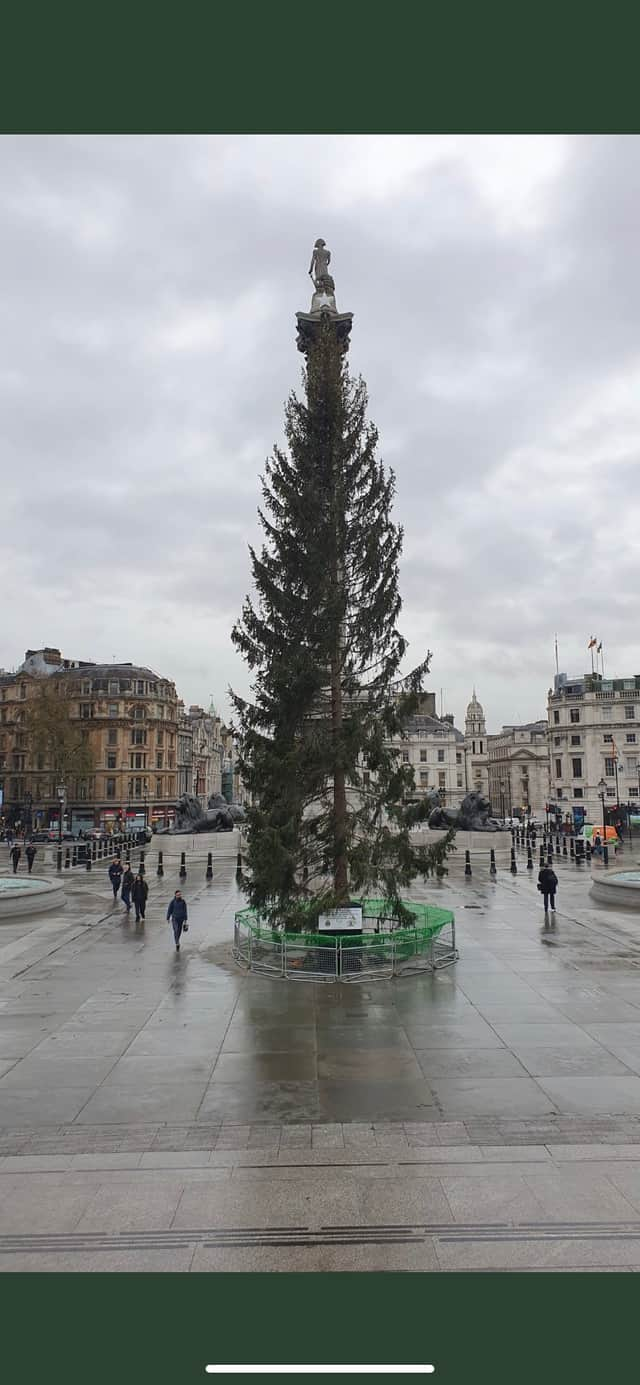 It is one of London's main festive traditions, with thousands of commuters and tourist passing every day.
Despite being locked down in 2020, the tree was still up, and was received well to help spread good cheer throughout the capital during a tough time.
However, Londoners have not been left impressed by the latest tree sent over from Norway.
On Instagram, people have already commented things such as "it's already dead" and made jokes like "it's got the new variant by the looks of it".
And one hilarious reply said: "It looks like this because Ole [Gunnar-Solskjaer] got sacked, isn't it?"
This is how Twitter reacted to the picture of the new tree being erected.